Ninth MTO License in China Awarded to Jilin Connell
HONEYWELL:Ninth MTO License in China Awarded to Jilin Connell / New C2 and C3 facility to go on stream next year
Jilin Connell Chemical Industry (Jilin / China;
http://jilinconnell.com/en
) has become the ninth Chinese company to license Honeywell€™s (Morris Township, New Jersey / USA;
www.honeywell.com
) advanced Methanol-to-Olefins (MTO) process to turn coal into petrochemical feedstocks ethylene and propylene. The Chinese group plans to start up a plant producing a total of 300,000 t/y of both materials in 2017. The companies did not disclose how much of the capacity will be for C2 and how much for C3. Located in Jilin, in China€™s northeast near its border with North Korea, the facility€™s output will go to both ethylene oxide and propylene oxide manufacturers operating out of the same industrial park.
Established in 2006, Jilin Connell Chemical Industry currently manufactures aniline, nitrobenzene, nitric acid and synthetic ammonia. The company has a total workforce of close to 1,000, operating out of a 340,000 m2 areal in the Jilin Economy & Technology Development Zone. Jilin Connell also operates a 60,000 m3 per hour coal gasification unit at the site.
In order to meet rising Chinese demand for its MTO technology, Honeywell earlier this year broke ground on its own catalysts facility in Zhangjiagang / China, due to start up next year (see Plasteurope.com of 01.06.2016).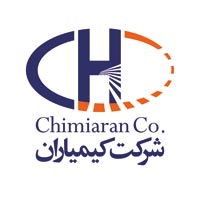 Ninth MTO License in China Awarded to Jilin Connell