ProTec a One-Stop Shop for LFT-Pultrusion Lines
At K 2016, ProTec Polymer Processing presented itself as competent one-stop shop of customized long fiber reinforced thermoplastics (LFT)-pultrusion Lines, covering the full gamut from planning via construction to commissioning.
"It is our first time to be a competent one-stop supplier. During our history of material-handling, we are familiar with the problems of fibers at the production side; one of the problems is the quality of the impregnation of the glass fibers or carbon fibers with polyamide (PA). We have an expert team which has more than 35 years' development, and therefore we decided to bring it as a turnkey unit to the market," said Kirsten Hennige, Head of Marketing of ProTec Polymer Processing.
Karin Luxem, Area Sales Manager Asia Pacific, said that they already sold three lines to the Asia Market, "Many customers are interesting with manufacturing LFT polypropylene (PP) for the automotive. So it is a huge market in Asia."
"China is obviously a big market, but frankly speaking, we are not so steadfast in this area. We just opened our subsidiary in China in 2014, and more have to be done because the competition is so severe in China," commented by Peng Fei, General Manager of ProTec Polymer Processing Shanghai.
ProTec's lines produce high quality LFT compounds by pultrusion and are capable of reliably processing the difficult pairing of carbon fibers with PP. Application-specific combinations of materials and processes are developed in its technology center in Bensheim, Germany where a well-equipped, versatile pultrusion line is installed.
ProTec's LFT technology is suitable for producing a wide range of materials with fiber contents up to 65% at throughputs up to 1,000kg/h. Any conventional thermoplastics or even biopolymers like polylactic acid (PLA) can be used as the matrix, while glass, steel, carbon or aramid fibers can be used as reinforcements. Recycled material and additional fillers may likewise be included in the material formulation.
A high performance twin-screw compounding extruder is the key of the line. An impregnation die, where the fiber strands are spread apart and coated with polymer melt, is designed in a way that, even at recycled material contents of up to 10% in the melt, delivers consistently high quality impregnation of the fiber filaments.
The various different creel racks required for unwinding glass and carbon fibers in the pultrusion line are also available. The turntables with the bobbins of fibers rotate automatically in accordance with the bobbin diameter, so preventing fiber twisting during unwinding.
Source : China Plastic & Rubber Journal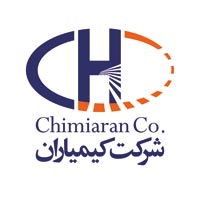 ProTec a One-Stop Shop for LFT-Pultrusion Lines