Slovenia, Another EU Member Opens the Embassy in Iran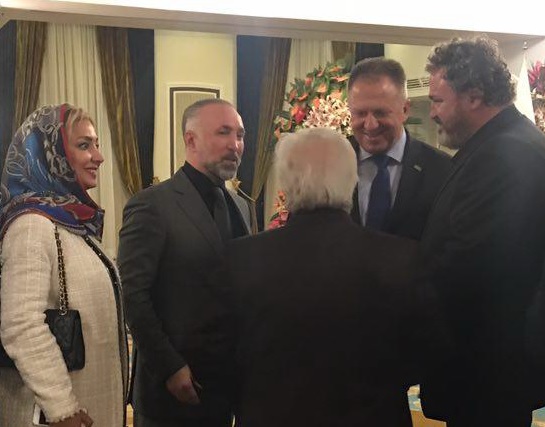 Slovenia, Another EU Member Opens the Embassy in Iran: Slovenian Foreign Minister Karl viktor Erjavec was also present at the official opening ceremony.
Slovenian embassy in Tehran was closed in 2012, because of economic austerity policy of the country.
Zarif and deputy foreign minister of Slovenia discussed ways to promote bilateral relations.
The night before today's official opening ceremony, the Slovenian delegate arranged an introductory evening party at which tens of Iranian trade and commercial activists had the chance to hear the Slovenian President's speech (next photo)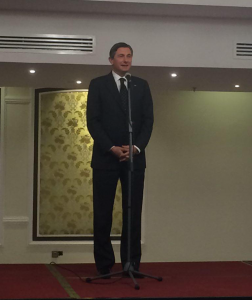 The audience, also, used the opportunity to approach to their business counterparts from Slovenia. Being invited to the ceremony, the CEO of this PIMI Portal and the team of PIMI managers including Mrs. P. Saatnia the head of the PIMI Law Office and Dr. Arash Nasouri, the interim president of the PIMI office in London (PIMI UK Ltd), found the ceremony very constructive to evaluate the Slovenian's capabilities for bilateral businesses in this field.
A very fast feedback of the event was a round of trade negotiation with Mr. Robert Sirnik, Director of "Meditranski Institute za Monitoring" or "Mediterranean Monitoring Institute" in English, an Slovenian hygienic producer (2nd from right at the next photo).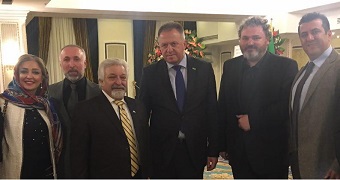 The occasion made it possible for the CEO of PIMI to have a close familiarity with the Slovenian Commerce Minister (Zdravko Pocivalsek) with a short dialoge about the abilities of the Iranian polymer industries, also, proposing some ideas about the possible trade deals between the two countries on this issue.
The photos show the friendly approaches of both sides to the commercial negotiations. (Photos: Exclusive for PIMI Portal)
Situated in southern Central Europe, Slovenia borders Italy to the west, Austria to the north, Croatia to the south and southeast, and Hungary to the northeast. The north of the country is dominated by the Alps, while in the southwest, the Karst Plateau is a region filled with limestone caves and gorges. Slovenia has a coastline of 46.6 km by the Adriatic Sea between Italy and Croatia.
The most important sectors of Slovenia's economy in 2015 were industry (28.1 %), wholesale and retail trade, transport, accommodation and food services (20.3 %) and public administration, defence, education, human health and social work activities (16.5 %).
Slovenia's main export and import partners are Germany, Italy and Austria.
Slovenia, Another EU Member Opens the Embassy in Iran