Sonoco Finalizes Sale of Blowmolding Operations to Amcor
Sonoco (Hartsville, SC) has finalized the sale of its rigid plastics blowmolding operations to packaging behemoth Amcor (Melbourne, Australia) for $280 million. The deal was first announced Sept. 2 of this year.
Amcor will take control of seven manufacturing facilities in the U.S. and Canada with 850 employees producing containers serving the personal care and food and beverage markets. The disposition of these operations is expected to impact annual sales by approximately $205 million.
Sonoco says the reduction in sales is expected to impact the company's fourth quarter 2016 and full year 2017 sales comparison by approximately $30 million and $175 million, respectively. The sell is not expected to notably affect operating margin percentages for the … .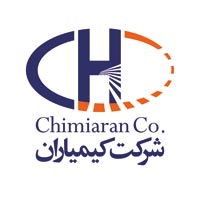 about Sonoco:
Sonoco is a $5 billion global provider of consumer packaging, industrial products, protective solutions and display and packaging services.
From our headquarters in Hartsville, S.C., and more than 330 operations in 34 countries, we produce packaging for a variety of industries and many of the world's most recognized brands, serving customers in 85 nations.
We're Sonoco.
We work with our customers to collaboratively develop and deliver Innovative Packaging Solutions (IPS) that enhance and optimize their business and brands.
Sonoco's operations consist of our global consumer packaging businesses –Rigid Paper and Closures, Flexibles and Plastics; our display and packaging division, which provides high-impact retail displays and packaging supply chain management; our industrial businesses, which manufacture tubes and cores, reels and spools, uncoated recycled paperboard and Sonoco Recycling, one of the world's largest recyclers; and our Protective Solutions division, which produces custom-designed protective, temperature-assurance and retail security packaging solutions and highly engineered components.
With our unique range of packaging materials, technical disciplines, material science and manufacturing capabilities, and packaging and display services, Sonoco takes a holistic approach to providing customized solutions that meet our customers' needs.
Sonoco Finalizes Sale of Blowmolding Operations to Amcor