Sun Chemical , Parent Open New European PPS Technical Center
ARSIPPANY, N.J., USA – "Sun Chemical Advanced Materials" and its parent company, the Japanese "DIC Corporation", has opened a new European Polyphenylene Sulfide (PPS) Technical Center in Karlstein, Germany. The new laboratory, an extension of Sun Chemical's Eurolab, enables the DIC Group to provide enhanced and more localized expert technical support to its European and American customers of DIC.PPS, an industry-leading compound developed by the DIC Corporation.
The European PPS Technical Center represents a €2.7 million investment and further strengthens the DIC Group's global supply and technical service network for DIC.PPS compounds. As the European and the American PPS markets continue to grow, this new facility will provide the additional capability to cater to the increased demand for production and technical support.
DIC.PPS provides automotive, electronic, and appliance components with outstanding resistance to heat and chemicals. An inherently non-flammable compound, DIC.PPS also eliminates the need for flame retardants. This unique combination of properties enables engineers to realize significant cost savings and produce technologically superior components.
"This new European PPS Technical Center will support these developing markets and more promptly serve our global customers," said Mehran Yazdani, President of Sun Chemical Advanced Materials. "Furthermore, its location near Frankfurt, Europe's largest transportation hub, makes it ideally placed to enable us to quickly access and serve our European customers."
The news has directly been wired by the public relations o the "Sun Chemical Company" to PIMI Portal. The company has been introduced for several occasions at this portal.
*****************************
About "PPS"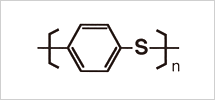 Polyphenylene sulfide is an organic polymer consisting of aromatic rings linked with sulfides. Synthetic fiber and textiles derived from this polymer are known to resist chemical and thermal attack.
 *************************
About "Sun Chemical"
Sun Chemical, a member of the DIC group, is a leading producer of printing inks, coatings and supplies, pigments, polymers, liquid compounds, solid compounds, and application materials. Together with DIC, Sun Chemical has annual sales of more than $7.5 billion and over 20,000 employees supporting customers around the world.
Sun Chemical Corporation is a subsidiary of Sun Chemical Group Coöperatief U.A., the Netherlands, and is headquartered in Parsippany, New Jersey, U.S.A. For more information, please visit our Web site at www.sunchemical.com.
Sun Chemical , Parent Open New European PPS Technical Center