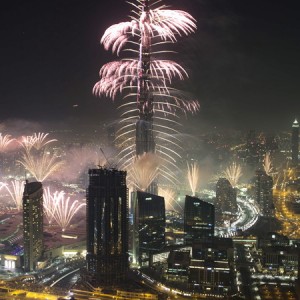 Fireworks in Dubai
Whereas in most cities of the world the New Year's eve started with alerts, the Iranians celebrated the year 2016 in a peaceful atmosphere, even there were no midnight kisses for youngsters, at least in streets.
Celebration in tehran
Dubai, with less few Christians inhabitants in the world, celebrated the New Year with a huge firework in BurjAlarab even miles away some people were looking for the bodies of their families in a fire broken out at a 63-storey hotel. Injury toll ranges from 14-60;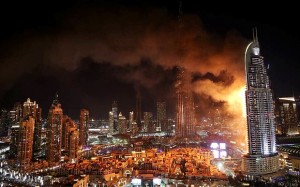 Dubai continues celebration when a Hotel in under fire
In Munich, a non-pleasant news alerted local people: Pasinger rail station and the central station have been evacuated and no trains are running. Police have asked the public to follow their instructions and stay away; And in Moscow the policemen were seen during photography of a firework celebration over Kremlin;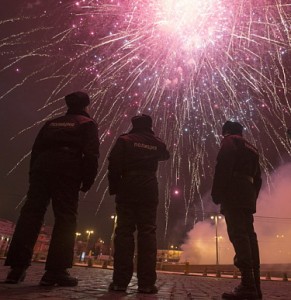 New Year in Moscow
And in Philippins, Baby Kashmir Mancilla, sleeps in her mother Mary Ann's chest in the recovery room of the Dr. Jose Fabella Memorial Hospital after becoming the first baby to be born in the hospital for the New Year.
Bangkok Celebration
At the moment, when the rest of the world are waiting to celebrate the New Year of 2016, we here in Iran, once again pray for a peaceful year,
PIMI Team