Americans keen to attend to IranPlast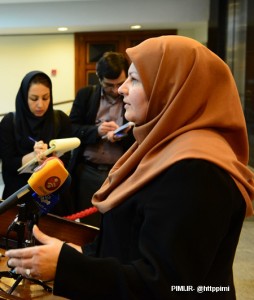 According to the head of Iran's National Petrochemical Company (NPC) two American manufacturers have shown their interests for opening their offices and selling products in Iran.
Addressing to reporters on the sidelines of a PCl festival in Tehran, " Marziyeh Shahdaei" the new MD of NPC claimed that two  American companies have joined their Asian and European rivals to have for more shares in the petrochemical industry of  Iran.
She said the two American firms have voiced their intentions to sell products to Iran and open offices in the country.
"We are yet to reach conclusions in our decision-making in this regard, but these companies are interested in investing in Iran given the country's vast potentialities," the official said.
She said conditions for investments in the post-sanctions setting are not settled yet, and expressed hope that arrangements will be made to hasten their swift settlement.
She said NPC is seeking to provide petrochemical infrastructures in the country in a bid to facilitate investments and is currently considering formation of two new petrochemical hubs in the country.
Shahdaei, who is also deputy petroleum minister in petrochemical affairs, further said NPC has prioritized completion of under-construction projects across the country now that US-led sanctions have been lifted on Tehran's nuclear agenda.
According to another news published at the official website of "IranPlast", Australia is the latest country that has attended to this exhibition.
You can read the news from one of the related news agencies by "Clicking Here"