No. 28th., of MacPlas (a publication of AMAPLAST) has been published with several interesting titles. The newsletter itself has been published under the following title:
"How packaging is making progress to support the circular economy"
and is carrying the following sectoral news. To read more, on each title, please "Click Here". The news titles are:
Unlaminated recyclable Stand-Up pouch contributing to resource efficiency utilization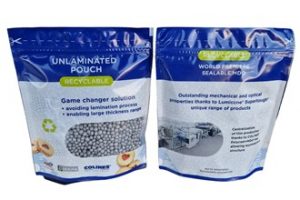 Briefing: TotalEnergies and Colines announced the successful proof of concept of an unlaminated recyclable Stand-Up pouch suitable for food-contact applications. This solution is made up of PE recyclable which allows to decrease the packaging thickness. Read More
Objective: environmental impact reduction of packaging waste:
SK Chemicals announced that it held a board of directors meeting and signed an asset transfer agreement related to the chemically recycled BHET and chemically recycled PET business division of Shuye, a Chinese company specializing in green materials. Read More.
Other titles that you may find at this issue No.: 28 of McPLAS online are:
European Commission calls for end to green-washing.
Fujifilm introduces its analogue and digital packaging solutions at Interpack 2023
Bio-based lacquers from tomato for food packaging
Berry Superfos achieves recyclability certification
Boosting efficiency and saving on resources
To subscribe to this newsletter you may write to: informazioni@macplas.it