ENGEL celebrates the 1000th user of its new customer portal e-connect. At its Nivnice
plant
in the south-east of the Czech Republic, the automotive supplier Teknia produces a wide range of products from technical parts to sophisticated visual components. e-connect offers on-site support to maintenance staff and machine operators in providing machine documentation and requesting spare parts from ENGEL.
"The comprehensive possibilities of machine documentation and the simplified procurement of spare parts were the deciding factors that led us to register in e-connect," reports Antonin Janca, Maintenance Manager at Teknia Uherský Brod, during his visit to ENGEL's main plant in Schwertberg, Austria. Shortly afterwards, he learned by telephone that he was the 1000th user of the new portal. To mark this special anniversary, ENGEL invited its customer to Austria. A training voucher was presented to Antonin Janca as a gift, which he can redeem either at the new training centre in Schwertberg or at the ENGEL subsidiary in Prague.
Being responsible for 23 different types of injection moulding machines, Antonin Janca quickly recognised the great potential for efficiency offered by e-connect. Now he can get an overview of the machinery at any time, regardless of location, and call up the entire service history of each individual machine if required.
Identify spare parts more quickly
The customer portal additionally accelerates communication. Support and service enquiries can be placed online, enabling the ENGEL service team to start processing them without delay.
"The procurement of spare parts is much easier with e-connect," Janca emphasizes one of the features he has been using intensively from the start. "Thanks to the stored parts list, we can identify the spare parts much more quickly."
e-connect paves the way for smart factory
"For us, the 1000th user is an important milestone which we set much earlier than expected," says a pleased Verena Paradeis, Product Manager econnect at ENGEL AUSTRIA. "The portal has been very well received from the outset because it not only simplifies many processes in daily work, but also makes them even more efficient."
ENGEL had revised its customer portal from the ground up in order to optimally meet future digitalisation requirements. Numerous service products from ENGEL's inject 4.0 program are now integrated into e-connect. New additional requirements are implemented on an ongoing basis.
Image: Antonin Janca, Maintenance Manager at Teknia Uherský Brod, is the 1000th user of the new ENGEL customer portal econnect. While visiting the ENGEL plant in Schwertberg, he received a training voucher. From the left: Petr Odehnal, Sales Engineer at ENGEL CZ, Petr Grbac, Service Manager at ENGEL CZ, Antonin Janca, Robert Brandstetter, Training Manager at ENGEL AUSTRIA, Agnes Nelhübel, Product Officer e-connect at ENGEL AUSTRIA, and Verena Paradeis, Product Manager econnect at ENGEL AUSTRIA.
Photo: ENGEL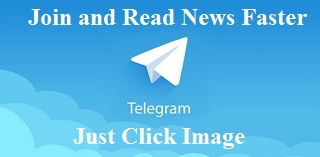 ************************
Why Should Be "A Paid-Subscriber" and "Advertiser"
Keeping an independent media in countries that impose limitations on self supporting media, will help to support the humankind's freedom. If you believe it, please act to be a PRO-MEMBER by clicking "HERE", or:

Please send your PR's directly to the email address of the Chief-Editor in order to be published at once in the world via " https://pimi.ir " The address is: aasaatnia@live.com.
Hits: 0