According to a report published by Financial Tribune; Iran's overseas debts have reduced from $10.03 billion reported at the end of the fiscal third quarter (Dec. 21, 2018) to $9.3 billion by the end of the fourth quarter (March 20, 2019), indicating a 7% decline.
According to the latest report of the Central Bank of Iran (CBI) published on its website, the medium- and long-term debts amounted to $7.18 billion by March 20, accounting for 77% of total foreign debts. Short-term debts stood at $2.15 billion during the period, or 23% of total foreign debts.
In a forecast about Iran's economy, the World Bank had said its foreign debt would drop to $9.3 billion by the end of the last fiscal year. However, the global lender predicted that Iran's foreign debt would rise in the current fiscal year to $10.1 billion.
The ratio of Iran's external debt to GDP is projected to reach 2.5 for 2019-20 by the World Bank, which is comparatively lower than of many countries, the paper says.
Read more from the main "SOURCE"
Last article about CBI at PIMI: "CBI is Currently Monitoring Seasonally Affected Foreign Currency Market"
Search for more news on "CBI" at this website.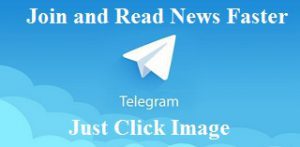 ************************
Why Should Be "A Paid-Subscriber" and "Advertiser"
Keeping an independent media in countries that impose limitations on self supporting media, will help to support the humankind's freedom. If you believe it, please act to be a PRO-MEMBER by clicking "HERE", or:

Please send your PR's directly to the email address of the Chief-Editor in order to be published at once in the world via " https://pimi.ir " The address is: aasaatnia@live.com.
Hits: 0