US rigid packaging producer

Nelipak

 has been acquired by private equity group

Kohlberg & Company

. The manufacturer will continue to operate under the name of

Nelipak

Healthcare Packaging.
Nelipak, which has been under the ownership of US investor group Mason Wells for the past six years, manufactures custom thermoformed packaging for healthcare products, such as medical devices and drug delivery systems. Its portfolio includes medical trays and blisters, surgical procedure trays and pharmaceutical handling trays. The company also offers custom-built sealing machines along with other value-added services.
Nelipack has successfully transformed itself into a leading global player in healthcare packaging and an ideal platform for further industry consolidation, said Kohlberg partner Seth Hollander. He said Kohlberg's plans include leveraging the Nelipak team and its customer relationships with sizeable, global acquisitions.
Employing more than 800 staff, Nelipak operates seven production facilities five in the Americas and two in Europe. The Americas plants are in Cranston, Rhode Island; Whitehall, Pennsylvania; Phoenix, Arizona; Humacao, Puerto Rico and San Jose, Costa Rica. In Europe, the facilities are located in Venray / The Netherlands and Galway / Ireland.
Just last month, Kohlberg agreed to buy three plants in the UK and Ireland from Amcor see (K Portal Source). In 2017, the investor group bought the winter sports businesses from Newell Brands see (K Portal Source).
SOURCE: k-online.com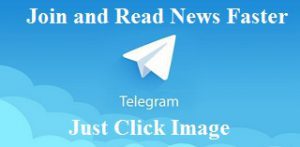 ************************
Why Should Be "A Paid-Subscriber" and "Advertiser"
Keeping an independent media in countries that impose limitations on self supporting media, will help to support the humankind's freedom. If you believe it, please act to be a PRO-MEMBER by clicking "HERE", or:

Please send your PR's directly to the email address of the Chief-Editor in order to be published at once in the world via " https://pimi.ir " The address is: aasaatnia@live.com.
Hits: 0