SIRAP-GEMA: Purchase of Italian thermoformer Rosa Plast Due / Acquisition said to triple group presence in Italy's rigid packaging market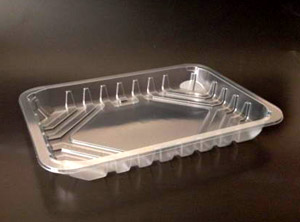 In pursuance of its strategic goal of growing its presence in Italy's food packaging market, especially in the rigids segment, Sirap-Gema (Verolanuova / Italy;
www.sirapgroup.com
) has acquired local thermoformer Rosa Plast Due (Bovezzo / Italy;
www.rosaplast.com
). Financial details of the deal were not disclosed.
Rosa Plast specialises in the production of rigid food containers for meat, cold cuts and ice cream. The company's 30 employees posted sales of about EUR 9m in 2015. The purchase will triple its presence in Italy's rigid packaging segment, Sirap-Gema said.
Part of Italian industrial holding group c (Milan; www.italmobiliare.it), the Verolanuova-based company operates a total of nine production plants, and is present in 15 different countries. Its 1,144 employees last posted sales of about EUR 208m. Although its own financial situation is anything but rosy, the company last year purchased French foamed and thermoformed container producer Vitembal (see Plasteurope.com of 09.02.2015). Sirap-Gema also made the news last year when it was found guilty by the European Commission of having engaged in anticompetitive behavior and ordered to pay a fine (see Plasteurope.com of 16.07.2015).
About Rosa Plast:
Rosa Plast, within Faini group since 1960, by 1983 adopted its own independent corporate name, always turned to production and to the development of plastic shapes destined to food packaging, with two main divisions: Rosa Plast for thermoforming and Goldenplast for injection moulding.
Experience, technology, research and innovation are the main guidelines.