SAFIC-ALCAN: Full ownership of Swedish subsidiary / Strategic expansion in northern Europe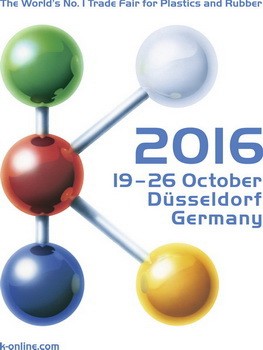 Taking a "significant" step towards its strategy of growth in northern Europe, French speciality chemicals distributor Safic-Alcan (Puteaux; www.safic-alcan.fr) in mid-July announced that it had acquired full control of Safic-Alcan Nordic (Kungsbacka / Sweden; www.safic-alcan.se), its north European subsidiary. Financial details of the transaction were not disclosed. Magnus Lindeberg will remain president of the company, which employs 10 workers, and operates five warehouses in the Nordic and Baltic regions.
Specialised in the distribution of plastics, adhesives, elastomers and thermoplastic polyurethanes, among others, Safic-Alcan Nordic posted sales of EUR 12m in 2015.
About Safic-Alcan:
Safic-Alcan, Groupe leader dans la distribution de produits chimiques de spécialités
Safic-Alcan, distributeur leader sur le marché des matières premières, a connu une croissance rapide au cours des dix dernières années. Le Groupe de distribution représente aujourd'hui plus d'une centaine de fabricants dans le monde, tous reconnus pour la haute performance de leurs produits.
Situé à Puteaux (près de Paris, France), la Société dispose d'un réseau de 20 bureaux et entrepôts en Europe et au Moyen-Orient. Avec plus de 74% de son chiffre d'affaire réalisé hors de France, Safic-Alcan occupe une position dominante à l'international. Leader historique sur le marché du caoutchouc, le Groupe de distribution a su se diversifier au fil des ans pour intégrer dans son portefeuille de produits, les peintures, les adhésifs, la cosmétique et la pharmacie. De plus, Safic-Alcan est en recherche constante de nouvelles acquisitions pour augmenter ses parts de marché notamment en Europe de l'Est et dans les zones à fort potentiel.
En tant que partenaire privilégié des industries de formulation en Europe et, grâce à la haute technicité de ses ingénieurs commerciaux, Safic-Alcan n'est pas seulement un distributeur de produits chimiques. C'est un véritable partenaire qui offre des solutions de haute technicité. Le Groupe crée ainsi une réelle valeur ajoutée entre ses commettants et ses clients.
Suite au LBO de janvier 2015, le Management et les employés de Safic-Alcan ont pris le contrôle de la Société. Safic-Alcan est aujourd'hui considéré comme le seul distributeur de produits chimiques, indépendant, à capitaux exclusivement français