Trade with China down 41 percent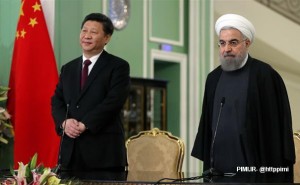 The volume of trade exchange between Iran and China has dropped by 41% amid plunging oil prices.
Sino-Iran trade dropped to USD 2.07 billion in January 2016, showing a 41% year-on-year decrease, the Tasnim News Agency reported China's customs office as saying on Saturday.
Chinese-Iranian trade stood at USD 3.5 billion back in January 2015.
According to the report, exports from China to Iran declined to $1.3 billion in January 2016 from $2.25 billion a year earlier, showing a 42% decrease.
Also, China's imports from Iran dropped to $1.25 billion USD in the same period, showing a year-on-year 39% slump.
The decline in the bilateral trade comes against a backdrop of plunging crude oil prices in recent months.
Beijing is the top customer of Iran's crude and is seen as Tehran's largest trade partner.
Bilateral trade between the two countries stood at UDS 31.09 billion in 2015, witnessing a 34% decrease compared to the previous year.
About USD:
The United States dollar (sign: $; code: USD; also abbreviated US$ and referred to as the dollar, U.S. dollar, or American dollar) is the official currency of the United States and its insular territories. It is divided into 100 smaller cent units. The circulating paper money consists of Federal Reserve Notes.
The U.S. dollar is fiat money. It is the currency most used in international transactions and is the world's primary reserve currency. Several countries use it as their official currency, and in many others it is the de facto currency. Besides the United States, it is also used as the sole currency in two British Overseas Territories in the Caribbean: the British Virgin Islands and Turks and Caicos Islands. A few countries use only the U.S. dollar for paper money, while the country mints its own coins, or also accepts U.S. coins that can be used as payment in U.S. dollars, such as the Susan B. Anthony dollar.