A "Smart Molecule" for Self-Reinforcement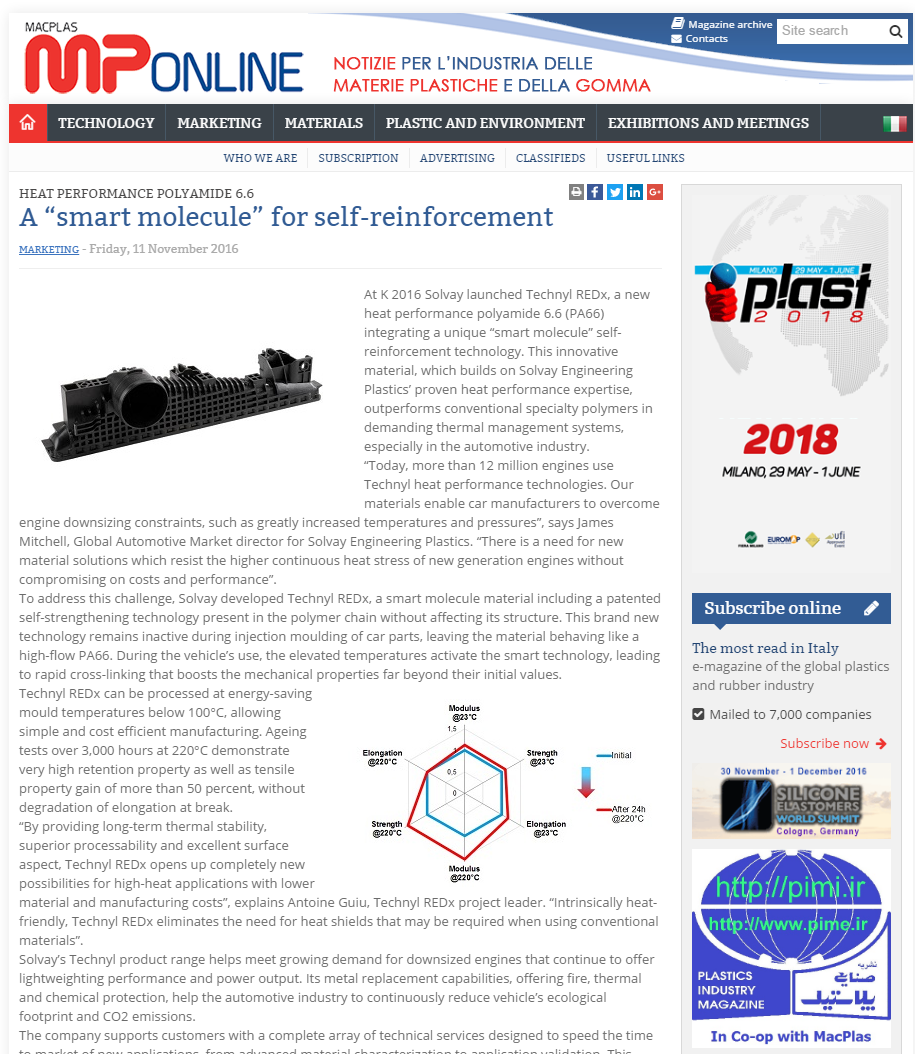 HEAT PERFORMANCE POLYAMIDE 6.6
A "Smart Molecule" for Self-Reinforcement
At K 2016 Solvay launched Technyl REDx, a new heat performance polyamide 6.6 (PA66) integrating a unique "smart molecule" self-reinforcement technology. This innovative material, which builds on Solvay Engineering Plastics' proven heat performance expertise, outperforms conventional specialty polymers in demanding thermal management systems, especially in the automotive industry.
"Today, more than 12 million engines use Technyl heat performance technologies. Our materials enable car manufacturers to overcome engine downsizing constraints, such as greatly increased temperatures and pressures", says James Mitchell, Global Automotive Market director for Solvay Engineering Plastics. "There is a need for new material solutions which resist the higher continuous heat stress of new generation engines without compromising on costs and performance".
To address this challenge, Solvay developed Technyl REDx, a smart molecule material including a patented self-strengthening technology present in the polymer chain without affecting its structure. This brand new technology remains inactive during injection moulding of car parts, leaving the material behaving like a high-flow PA66. During the vehicle's use, the elevated temperatures activate the smart technology, leading to rapid cross-linking that boosts the mechanical properties far beyond their initial values.
Technyl REDx can be processed at energy-saving mould temperatures below 100°C, allowing simple and cost efficient manufacturing. Ageing tests over 3,000 hours at 220°C deRmonstrate very high retention property as well as tensile property gain of more than 50 percent, without degradation of elongation at break.
"By providing long-term thermal stability, superior processability and excellent surface aspect, Technyl REDx opens up completely new possibilities for high-heat applications with … . 
Read More From The Source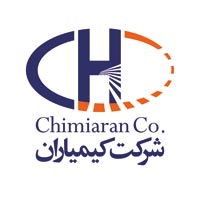 A "Smart Molecule" for Self-Reinforcement