Business Directory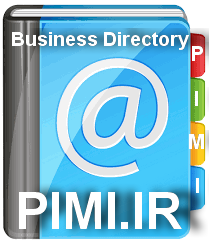 Up to a certain level, introducing of all global companies an effective persons at this "Business Directory" is free of charge and will add to the values of this Portal. However, those companies that wish to show their more added values, can send more info, description and logos, or even reserve a specialty page at this portal for their company for one year. Such a page belongs to them and they are free to insert as many as info and photos that may wish about their businesses and activities.This directory is divided into Four main categories, described hereinafter:
The effective people at these industries are divided into two main Categories: "International Characters and Personalities" which is sub-divided to : "History Makers" and "Contemporary Characters", and "PIMI Colleagues". The people other than History Makers are introduced only based on their CURRICULUM VITAE (CV), as a standard and fair method to recognize effective people.

This sector is composed of 3 categories: Associations; Research Centres and Universities which are usually acceptable and accounted for, based on their human resources which run it.
All related companies/people which feel that have a place at these categories can fill in "THIS FORM" and submit it to PIMI.
In Europe, those companies with more ambitious, can get in touch with "SEINT" or write to: seint@seint.com
In other countries, all companies can write to : info@pimi.ir
For briefing, please read below:
Business Directory:
Simply introduces your company and businesses up to a FREE of Charge Level. PIMI.IR  will publish your info free of charge and proudly. Just use the relevant forms at the "Postal Services" part.
Our Slogan: A growing business helps all and not few which are involved. We try to help a globally growing business for all.