The third session of the Intergovernmental Negotiating Committee to develop an international legally binding instrument on plastic pollution, including in the marine environment (INC-3), which took place from 13 to 19 November 2023 at the UN Environment Program (UNEP) Headquarters in Nairobi, Kenya, finished yesterday by considerable results.
The third session preceded by regional consultations on 12 November 2023. Also as decided by the Committee at its second session, a preparatory one-day meeting took placed on 11 November 2023, at the same venue.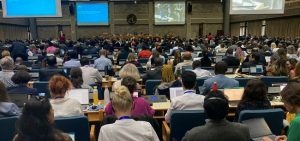 As of 1 October 2023 the Zero Draft text of the international legally binding instrument, prepared by the Chair of the INC, with the support of the INC Secretariat, became available in the six UN official languages.
Now available:
Ref: Click Here