Iranian Manufacturers of

Moulds and Tools

for Polymer Processing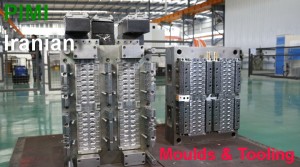 We regret that the use of the sub-sections will need a paid subscription, effective from Aug. 1st. 2017.
To introduce active Iranian companies at this "Business Directory" "PIMI" is using the coding system generated and annually improved during 32 years of activities of "PIM". All collected data are reviewed and updated each year, and so, all credible Iranian companies which worth to be introduced at all 6 categories of this "Iranian Section of this Business Directory" will be introduced based on updated listings in Alphabetical order and by the coding (PC) for their products and services.
If interested, please download the coding from the following attached file:
DOWNLOAD: PIMI Coding in 3 languages for Iranian Business Directory
If you wish to be added to this list, please fill in this form: "Introduce your Company here"
1st Part:
Advertisers
 PIMI Slogan
We don't accept advertisement from everyone. We have been active for 32 years only by unique advertisers from
"CLEAN Companies"
This part is allocated to all advertisers which have been appeared at this portal since -even- before its launching and thereafter. Their date and the historical image of their cooperation and support will remain here forever and like an archive. All names are linked to the company websites:
2nd Part
All credible Iranian Manufacturers of

Moulds and Tools
Letter
"A"
Ararat Hot Runner Systems
Tel:         (+98-21) 7779 2813
Fax:        (+98-21) 7779 2813
E-Mail:  ararat.hotrunner@gmail.com
Web:      N/A
PC:         |3.6.5
*****************************************
Letter

"

B

"

No Iranian company has been found for this Letter / Category
Letter

"

C

"

No Iranian company has been found for this Letter / Category
Letter

"

D

"

No Iranian company has been found for this Letter / Category
Letter

"

E

"

No Iranian company has been found for this Letter / Category
Letter

"

F

"

No Iranian company has been found for this Letter / Category
Letter

"

G

"

No Iranian company has been found for this Letter / Category
Letter

"

H

"

No Iranian company has been found for this Letter / Category
Letter

"

I

"

No Iranian company has been found for this Letter / Category

******************************************
Letter

"

J

"

Jolgeh Sazan Sanat Arya

Tel:         (+98-21) 2220 7906

(+98-21) 2202 9127

Fax:        (+98-21) 2205 0274

E-Mail:  Info@stoveprotector.ir

PC:         |2.13.6|2.16.1|3.6.10|3.11.1|4.7.7

*************************************
Letter

"

K

"

Karajplast

Tel:         (+98-26) 3476 0060

Fax:        (+98-26) 3476 0060

E-Mail:  karajplast@yahoo.com

Web:      www.karajplast.com

PC:         "|1.14.25.1|2.2.5|2.2.6

|2.2.19|2.2.25|2.13.6|2.14.2|2.14.3|3.2.3.4|3.4.1.5

|3.4.1.6|3.6.1|3.6.2|3.6.3|3.6.5|3.6.6|3.6.7|3.6.8"

KSK

Tel:         (+98-34) 1275 0333

Fax:        (+98-34) 1275 0334

E-Mail:  info@ksk.ir

Web:      www.ksk.ir

PC:         |3.2.1.1.1|3.2.1.2.5|3.3.16|3.6.3|3.10.1|3.10.2

*****************************************
Letter

"

L

"

No Iranian company has been found for this Letter / Category
Letter

"

M

"

No Iranian company has been found for this Letter / Category
Letter

"

O

"

No Iranian company has been found for this Letter / Category

******************************************

Part PET

Tel:         (+98-21) 7700 7827-8

Fax:        (+98-21) 7734 2274

E-Mail:  info@part-pet.com

Web:      www.partpet.com

PC:         "|3.2.2.2|3.2.2.3|3.2.3.1|3.2.3.2|3.2.3.3

|3.2.3.4|3.2.3.5|3.6.1|3.6.2|3.6.5|3.6.6|3.6.7|3.6.8"

Pilansazeh

Tel:         (+98-21) 7621 7136-7

Fax:        (+98-21) 7621 7138

E-Mail:  ppcommercial@hotmail.com

Web:      www.pilansazeh.com

PC:         |3.6.5

Poolad Injection Molding Machines

Tel:         (+98-21) 7733 3337

Fax:        (+98-21) 7796 3331

E-Mail:  sales@pooladimm.com

Web:      www.pooladimm.com

PC:         |3.2.2.2|3.6.7|3.7.2.1|3.7.2.2|3.7.2.3

Pooyesh Abzar (IML)

Tel:         (+98-511) 541 2630-40

Fax:        (+98-511) 541 3167

E-Mail:  info@poyeshabzar.ir

Web:      www.pooyeshabzar.ir

PC:         3.2.6.23| 3.6| 3.6.10|

*****************************************
Letter

"

Q

"

No Iranian company has been found for this Letter / Category

********************************************
Letter

"

R

"
Letter

"

Q

"

No Iranian company has been found for this Letter / Category
Letter

"

S

"

No Iranian company has been found for this Letter / Category

**********************************************
Letter

"

T

"

Tabarestan Farasanat Complex

Tel:         (+98-11) 3368 1378

Fax:        (+98-11) 3368 1277

E-Mail:  info@rotomolding.ir

Web:      www.rotomolding.ir

PC:         |3.1.3|3.2.6.2|3.6.10|3.7.2.2|3.7.2.4.1|3.7.2.4.

****************************************
Letter

"

U

"

No Iranian company has been found for this Letter / Category
Letter

"

V

"

No Iranian company has been found for this Letter / Category
Letter

"

W

"

No Iranian company has been found for this Letter / Category
Letter

"

X

"

No Iranian company has been found for this Letter / Category
Letter

"

Y

"

No Iranian company has been found for this Letter / Category
Letter

"

Z

"

No Iranian company has been found for this Letter / Category