PIMI.IR Media Kit

If you are interested to advertise at this media, please refer to the following links. For more info, please read after the links below.
PIMI.IR Table of Advert Price Base                                  (Calculation of Adverts final Price)
Download the Word Document of the Advert Price Base
Download the PDF document of the Advert Price Base
Easy Advertisement Form                                                  (Easy Order Form)
Terms and rules for Advertisements
Download Terms and Rules for Advertisements PDF file</a
**************************************************************
For more info, forms and rules please scroll down:
To order ADVERTISEMENTS, please CLICK: Easy Advertisement Form
For any ASSISTANCE please write to: info@pimi.ir
For direct contact with PIMI Director, please write to: aasaatnia@pimi.ir
For sending any PR or News please check the "Contact Services" at the top menu
*******************************************************************
Please read about advertisement at PIMI
Prelude:
PIMI is the grand child of the very first polymers' specialty publication of the first private research institute for polymers in Iran after IRI revolution: "Rubber Industries' Technical Research Organization 1985-1988". This first Iranian "RITRO" Institute which from the foundation date started to cooperate with "RAPRA" had a short life due to putting his nose into some not to be happy Rubbery Parts' forgers. But, this left several valued, great and accountable assets for then and for the future! The policies of cooperation with abroad, who to be trustee to the customers' eyes and a spiritual belief that, how to consider the customers' benefits before considering your own benefit. In this regard, our slogans are:

We must earn "ONLY" by helping our customers to earn a lot;
We must see our customers' proudly faces and successes, before we have a look at ourselves in the mirror;
We should focus on the content of an advert or advertorial before we focus on its income, in the other words, we must be the best adviser to our customers and warn them – before any other one- that: Sorry, you may not earn even a peanut out of your advertisement, so we do not accept to publish it!
We have to show our trustfulness to all users and not only the advertisers
We must always remember that, this is not a political or a politically oriented portal. This is only a business related website, and no more.
Since publication of the first "PIM" specialty Magazine (22nd Nov. 1985) by "Saatnia Publication House" till now, we have always been loyal to all these slogans; The slogans which not only have never been milder or smoother, but instead, have continuously been tougher and tougher in direction of the business owners' benefits. PIMI.IR, is now the final result!
Media Kit's Preparations:
We know, very well, how to prepare an eye-catching Media Kit: Colourful, so many attractive statistics and figures, Multi-Classification of viewers' stats and so on. But, we do it, who may believe us? We are too young, and so we do not have any stats, except those at the footer that are publicized for everybody. This is the truth. However, we have plans for gathering stats every 6 months and reporting to all.
Pricing Basis:
The main base for this PIMI.IR's "Pricing Basis" is the result of 4 decades of experiences in publication business. Also, another doubled 4 decades' of experiences is an added value to this website via cooperation of Mr. Claudio Celata (a very well known and famous personality in the plastics' world), and also the least but not the last, is another famous brand name in cooperating with PIMI.IR, i.e, the "SEINT" company located at the heart of Milanofiori, Assago, MI, Italy, which has accepted promotional activities on behalf of "PIMI" and also to be PIMI's exclusive advertisement  agent in Italy. The PIMI's formula for prices of banners is essentially and simply based on "pixels"; the nuclear for the structure of any banner at all internet images.
Base on this very simple formula, "The more a banner uses the pixels, the more would be its price". Consideration of the adverts' positions for price modifications could be found at the links above this page.
Terms and rules for Advertisements
Download Terms and Rules for Advertisements PDF file
***************************************************************************
Foreign Correspondents
****************************************************************************
PIMI Top Foreign Adviser: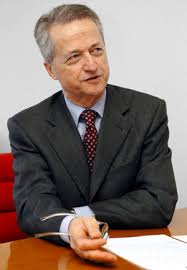 c.celata@seint.com
Publisher of Macplas and Macplas online for 30 years
PIMI Top Adviser and news correspondent in Italy
Australian News Correspondent:
Hamed Ghajarnia: 
hghajarnia@yahoo.com
Polym1er Scientist & Technologist
Canadian News Correspondent:

shayanmoin@yahoo.com
Greenflow Financials; Director of Business development
 
Edward Mason
Editor – Canadian Finishing and Coatings Manufacturing
edward.mason@cfcm.ca
+1-416-423-0150
Italian News & Advertisement Agency:
The "SEINT" company is exclusively responsible for Italy, however if any European customer needs any
consultation or even ordering adverts, may contact "SEINT":
SEINT – Servizi Espositivi Internazionali S.r.l.
Centro Direzionale Milanofiori
Strada 1 – Palazzo F1, 20090 Assago (Milano)
Italy
Tel. +39 028253326
Fax +39 028255019
E-mail: seint@seint.com
Russian News Correspondent

Olga Prudovskaya
Journalist, former Editor-in-chief of Plastics Magazine, Russia