CHEMOURS: Altamira Titanium Dioxide Expansion Officially Inaugurated
CHEMOURS: Altamira titanium dioxide expansion officially inaugurated / Output to ramp up gradually over "next several years"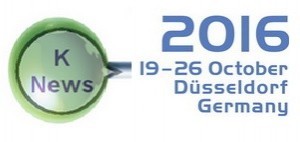 Four months after announcing the commencement of commercial operations (see Plasteurope.com of
23.05.2016
), Chemours (Wilmington, Delaware / USA;
www.chemours.com
) has officially inaugurated its new titanium dioxide production plant in Altamira, Tamaulipas / Mexico. The company said it expects to gradually ramp up the 200,000 t/y facility over "the next several years", adding that its output will be balanced by its other "Ti-Pure" TiO
2
production sites in Mississippi, Tennessee / USA and Taiwan.
The expansion of the facility – plans for which were first touted by former parent DuPont (Wilmington, Delaware / USA; www.dupont.com) in 2011 (see Plasteurope.com of 17.05.2011) – created 200 new direct jobs, the company management announced at the ceremony.
Following some years of comparative calm, TiO2 prices have been rising sharply over the course of the last few months (for details, see PIE's polymer price coverage).
CHEMOURS: Altamira Titanium Dioxide Expansion Officially Inaugurated