Drop in Oil Production Dates Back to Pre-sanction Time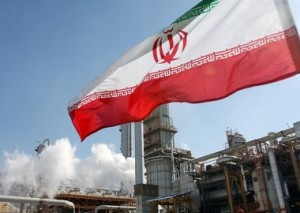 More efficient contract conclusion procedures to improvise
No delay admitted in entering new oil and gas contracts with leading foreign companies
"The bulk of investments in the past was allotted to oil industry. After a decade of negligence, we are now facing with a shortage of US Dollars 200 billion in investment", said Mr. Seidel Leylas, senior expert  and analyst in economy.
Capitalizing on recovery of oil production output as a must, he added: "Iranian crude oil output was to exceed 5 million barrels a day, about 10 years ago. This was not materialized, however, due to imposition of sanctions. Another development of critical importance which passed unnoticed was Iraq's tremendous boost in production output, especially from bordering oil fields, which proved much to our prejudice and is still alarming.
Now with the prevailing crude oil price of US Dollars 45-50 per barrel, if we could reach agreements with the foreign companies to safeguard our national benefits and ease absorption of capital investment would be a great feat. The more so that as a result of the efficient management of our Oil Ministry, our crude oil export volume (inclusive of gas condensates) has reached its pre-sanction level, namely 2,740,000 barrels a day, only within 6 months from the sanctions removal. Indeed our oil production output has rather favored the increase in OPEC  price. Formulation and conclusion of new oil and gas contracts with the leading foreign companies who have at their disposal the invaluable assets of state-of-the-art knowhow and investment potential are a must and there should be no hesitation admitted, keeping in mind the unwelcome failure of missing golden opportunities in the past 12 years. To this end, the best option would be to reach the happy medium of optimizing our mutual interests to the best satisfaction of us and our colleagues from overseas. As a matter of fact, we should avoid plunging ourselves head first into such unilaterally aimed production policies which will undoubtedly result in  the refusal by our foreign investors to cooperate. Last but not least, if we were still experiencing the same oil production circumstances as we did in 2005 (with US Dollars 140 per barrel) and our lag in terms of the universal state-of-the-art technology were not so profound as it is now, we would fare better and be in a stronger bargaining position".
source: shana
Drop in Oil Production Dates Back to Pre-sanction Time