Iran Petrochemical Output Hit 18.196 mtons in the First Quarter
The Iran's petrochemical output hits 18.196 mtons in the first quarter of the Iranian calendar year (March 21st 2017). According to the news, the value of Iran's petrochemical exports has increased about 200 m$ in comparison with the same period at the same time in the last Iranian fiscal year. The main reason, in view of the field's experts is, the return back of calmness to the oil market and relative stabilization of the oil prices in the global market. The oil price stabilization started after the last Aug. meetings of "OPEC" members in Vienna (Austria).In the same regard, such a decision has affected the whole industry and you may read the short history here below:
PIMI — Petrochemical plants across Iran produced 18.196 million tons of products over the first four months of the current Iranian fiscal year (which started March 21), according to the Public Relations Office of the National Petrochemical Company. While the nominal capacity of the 57 plants in Iran is 72 million tons, the country expects to produce a total amount of  million tons in the present fiscal year.
During the four months mentioned, 21 petrochemical plants in Mahshahr petrochemical zone produced 6.557 million tons. In the meantime, 16 plants situated in Asaluyeh yielded about 7.902 million tons of petrochemicals. This is while the 16 plants' nominal output is 32.7 mt/y and the country expects 26.5 mt from them this year.
According to the NPC, 21 plants situated in inland areas of the country produced 3.736 million tons of petrochemicals during the first third of the year. For the same period, the domestic sales of petrochemical products in Iran reached 5.749 million tons and was worth $3.37 billion. Also, the exported amount hit 1.188 million tons and was worth $3.496 billion.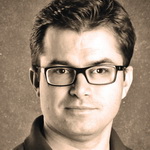 Edited by: Mehdi Sepehervand
Today's (Aug. 15th, 2017)  value of polymers in the free market in Iran:
HDPE 0035 = 41,750 [➕400]
EX5 Jam = 43,600 [➕200]
EX5 Marun = 43,500 [➕200]
F7000 Mehr = 44,350 [➕50]
5110 = 43,650 [➕50]
Bl3 Jam = 42,900 [➕200]
0075 = 48,700 [?-100]
020 = 46,600 [▫️0]
Lf190 = 45,600 [➕800]
52518 = 42,200 [?-400]
Hi500 = 52,500 [▫️0]
2102 = 45,600 [➕100]
2200 = 48,000 [▫️0]
Lld209 Amir = 43,800 [▫️0]
Lld209 Arak = 42,900 [▫️0]
Z30s Mar = 44,600 [?-100]
C30s = 44,800 [▫️0]
Z30s Ar = 44,300 [?-200]
7240 = 59,000 [➕100]
1540 = 54,800 [➕300]
781 = 47,400 [?-200]
821 = 48,000 [▫️0]
552R Jam = 44,000 [?-500]
552R Arak = 44,000 [▫️0]
552R Maroun = 44,000 [▫️0]
510L Jam = 44,900 [▫️0]
548R = 48,800 [▫️0]
440G = 49,300 [▫️0]
440L = 48,900 [▫️0]
MR230 = 59,000 [?-700]
332C = 58,200 [▫️0]
332L = 50,500 [▫️0]
PVC S65 Ghadir = 37,600 [?-100]
PVC S65 Arvand = 37,600 [?-100]
PVC S65 Bandar = 37,800 [?-100]
PVC S65 Ghadir kaf = 36,600 [?-100]
PVC S65 Arvand kaf = 36,600 [?-100]
PVC S65 Bandar kaf = 36,800 [?-100]
To find more info about abbreviations please check previous posts or refer the "IME" website at "HERE"
Iran Petrochemical Output Hit 18.196 mtons in the First Quarter