Peter Neumann Withdraws from Engel After 35 Years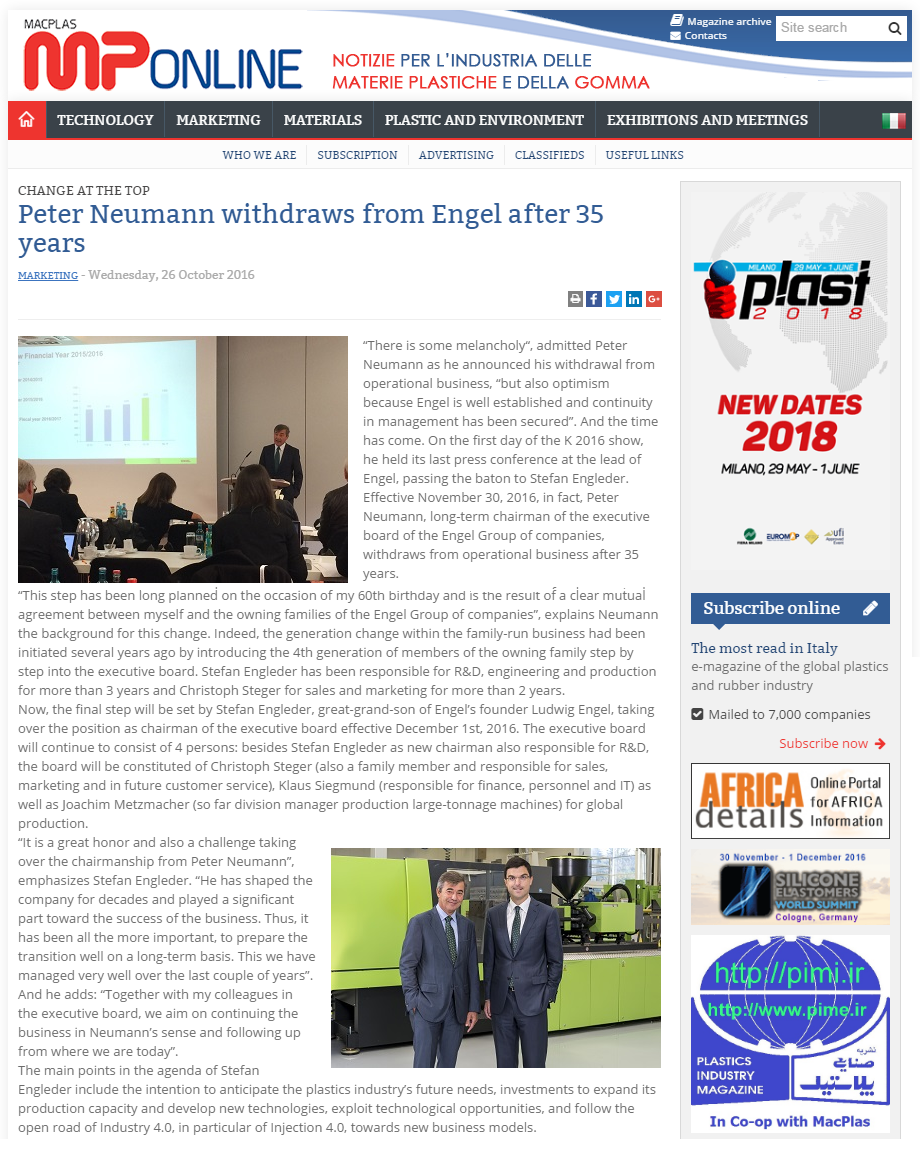 CHANGE AT THE TOP
Peter Neumann Withdraws from Engel After 35 Years
"There is some melancholy", admitted Peter Neumann as he announced his withdrawal from operational business, "but also optimism because Engel is gelwell established and continuity in management has been secured". And the time has come. On the first day of the K 2016 show, he held its last press conference at the lead of Engel, passing the baton to Stefan Engleder. Effective November 30, 2016, in fact, Peter Neumann, long-term chairman of the executive board of the Engel Group of companies, withdraws from operational business after 35 years.
"This step has been long planned on the occasion of my 60th birthday and is the result of a clear mutual agreement between myself and the owning families of the Engel Group of companies", explains Neumann the background for this change. Indeed, the generation change within the family-run business had been initiated several years ago by introducing the 4th generation of members of the owning family step by step into the executive board. Stefan Engleder has been responsible for R&D, engineering and production for more than 3 years and Christoph Steger for sales and marketing for more than 2 years.
Now, the final step will be set by Stefan Engleder, great-grand-son of Engel's founder Ludwig Engel, taking over the position as chairman of the executive board effective December 1st, 2016. The executive board will continue to consist of 4 persons: besides Stefan Engleder as new chairman also responsible for R&D, the board will be constituted of Christoph Steger (also a family member and responsible for sales, marketing and in future customer service), Klaus Siegmund (responsible for finance, personnel and IT) as well as … . 
Read More From The Source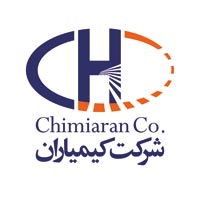 Peter Neumann Withdraws from Engel After 35 Years