Release of Bioresorbable Polymers and their Biomedical Applications Announcement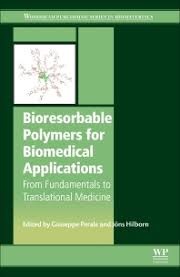 Smithers Rapra Publishing has announced the release of Bioresorbable Polymers and their Biomedical Applications. Bioresorbable or biodegradable polymers are commonly used in various biomedical applications.
The application of bioresorbable polymers in the biomedical sector has been widely exploited by immobilising suturing thread with an analgesic or antibacterial drugs, and the development of bioresorbable vascular scaffolds, wound-healing and intravenous drug-delivery devices. Furthermore, biodegradable polymers have been investigated as a replacement for metallic orthopaedic devices due to their precise control of material composition and microstructure. These polymers are eliminated from the body via dissolution, assimilation and excretion through metabolic pathways. The hydrolysing process breaks down the polymer into smaller units and its degradation products are excreted by means of the citric acid cycle or by direct renal excretion with no residual side effects.
Processing of bioresorbable implants can be achieved via conventional polymer processing methods such as extrusion, injection and compressing moulding, solvent spinning or casting. However, special consideration must be given when processing these materials because heat can cause a reduction in molecular weight due to the hydrolysing of bonds. In addition, overheating can depolymerise the polymer and, as a result, monomers can have a plasticising effect on the polymer. Recently, alternative approaches utilising rapid prototyping and micro-/nanofabrication processes have been employed.
This book addresses these issues and highlights recent advances in the biomedical field that have being enabled by the use of biodegradable polymers. This book is designed as a reference guide for academic researchers utilising biodegradable polymers in a range of areas from tissue engineering to controlled release of active pharmaceuticals, through to industry-based processors of biodegradable polymers.
About Smithers RAPRA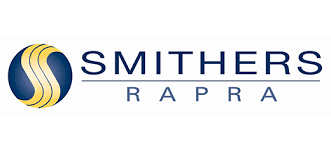 Smithers Rapra is a global leader in rubber, plastics and polymer testing, consulting services, and conferences, training, publications and market reports, focused mainly on the tire, industrial, automotive, consumer and medical industries.
Smithers Rapra encompasses what was previously Rapra Technology Ltd, established in the United Kingdom in 1919 and Smithers Scientific Services, established in the United States in 1925.
****************
Release of Bioresorbable Polymers and their Biomedical Applications Announcement