Research and Production Delegation of POLYPLASTIC visited Italian compounding plant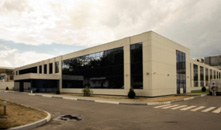 As part of the working visit to Italy, the top management of the compositional POLYPLASTIC visited the sites of a similar European enterprise for compounding – Mepol. The company has been on the market for more than 20 years and located in the north-east of the country, the production capacity of the plant is 30,000 tonnes per year.
During the business meetings, the management of the domestic composite brand presented its presentation about the new achievements of the Scientific and Technical Center and the specifics of the development of the Russian compounding market. In turn, the Italian colleagues expressed interest in information and shared European trends in business development as well as demonstrated their developments under the brand of ECO.
Members of the Russian delegation visited the production site of the Italian company. It should be noted that the working trip took place within the framework of the program of external development of the R&P POLYPLASTIC "Export Rush". The strategy implies an increase in the market share in the Europe with at least 25% of the volume of sales.
About "POLYPLASTIC"
The story of the POLYPLASTIC Group began back in 1991. The 1990s were the years when Russia's industry was being severely damaged by a financial crisis. POLYPLASTIC was one of the companies that managed to survive that volatile situation, maintaining its level of production and subsequently becoming a top-rated plastics processing company.
Today, the POLYPLASTIC Group comprises twelve plastics processing enterprises (located in Russia, Belarus, Ukraine and Kazakhstan), two Research and Development (R&D) centres, as well as a number of joint ventures and trading houses. The company is staffed by a workforce of more than 5,000 employees, and annually produces thermoplastic composites, polyethylene pipe systems and fittings in excess of 290 kilotonnes.
POLYPLASTIC's compounding business has played an important role in the company's development. The demand for engineering thermoplastics in Russia created a solid base for the expansion of the company into the production of composite materials. While actively participating in the development of the engineering thermoplastics market, the POLYPLASTIC Group substantially expanded and enhanced its compounding facilities — a move which increased the company's overall compounding capacity to approximately 70 kilotonnes annually.
The compounding division of the POLYPLASTIC Group specialises in the manufacturing of composite materials based on PP (Armlen®), PA 6 (Armamid®), PA 66 (Technamid®), PBT (Technoter®), as well as in thermoplastic elastomers based on PVC and PP. Its wide range of products (more than 250 grades) covers all well-known reinforced and modified systems, including: glass fibre reinforced, mineral-filled, impact modified, flame retardant and wear resistant.
Read more from the SOURCE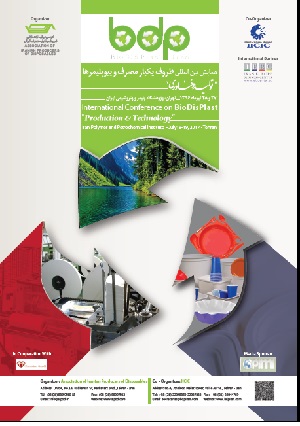 Research and Production Delegation of POLYPLASTIC visited Italian compounding plant