The First Iranian Extruder Exported to Europe from Isfahan
An Iranian manufacturer of the plastics processing machinery and related workshop's preferal devicses, has exported the first extrusion line to Russia. The line is designed and manufactured in Isfahan, Iran.
"Alborz Machine Jay" is  a qualified machine and equipment manufacturer in Isfahan with a long history of machine manufacturing for plastics industries. The company has been able to export some machinery to coutries like Syria, Iraq and few other coutries, but according to one of the latest news the AMJ Co. has been able to rxoprt one extrusion line to Russia. Also there are two extrusion lines under assembly for Kyrgyzstan.
About "Alborz Machine Jay"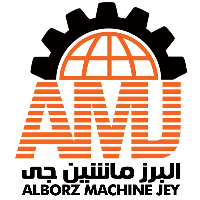 The company established in 1991 for manufacturing of processing machinery and devices for the plastics industry. AMJ is a member of PMMA (Plastics Machine Manufaturing Association) and is located in Isfahan at the heart of Iran.
Utilizing advanced machinery the AMJ is now able to manufacture the following machinery and lines:
Lines for production of PE pipes from 16-1200 mm
Lines for production of PP pipes from 20-110 mm
Lines for PVC pipes from 20-400 mm
Wall covering, Floor covering, PVC and uPVC profiles lines
Lines for production of irrigation strips
Grinders, Mixers, PVC and uPVC powder making lines
Lamination and cutting laminates cutting machines and devices
The AMJ Co. also produces other spare parts for this industry.
The First Iranian Extruder Exported to Europe from Isfahan