The Future of Global Bioplastics to 2021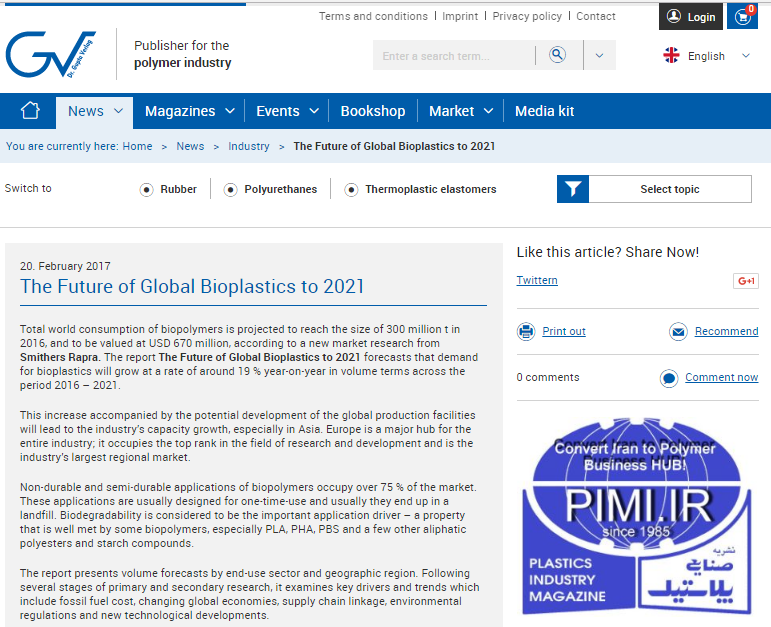 Total world consumption of biopolymers is projected to reach the size of 300 million t in 2016, and to be valued at USD 670 million, according to a new market research from Smithers Rapra. The report The Future of Global Bioplastics to 2021 forecasts that demand for bioplastics will grow at a rate of around 19 % year-on-year in volume terms across the period 2016 – 2021.
This increase accompanied by the potential development of … .
Read More From The Source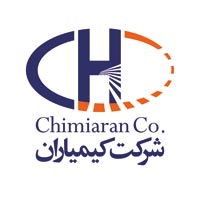 About Smithers Rapra
Smithers Rapra encompasses what was previously Rapra Technology Ltd, established in the United Kingdom in 1919 and Smithers Scientific Services, established in the United States in 1925. Over the past 90 years, Smithers Rapra has become a global leader in rubber, plastics and polymer testing, consulting services, and conferences, training, publications and market reports, focused mainly on the tire, industrial, automotive, consumer and medical industries.
Smithers Rapra has a unique mix of on-site expertise and facilities enabling the application of an integrated approach to problem solving. Its core capabilities lie in the skills and experience of its people, many of whom are recognized and accepted as leading experts in their field. With access to full service testing facilities, offices and analysis labs, Smithers Rapra's experts have a broad tool-kit when guiding customers with  technical consulting, along with industry related  publications,   training  and  conferences  to help develop your organization and its products. Each testing laboratory operates with the highest efficiency and accuracy to ensure that all of your testing needs are met.
Testing, Analysis and Calibration Services 
Testing is also instigated to a range of national and international standards and those tailored to an individual company's requirement. We offer a variety of physical tests assessing material properties against abrasion, fatigue, impact and stress and their performance in products in specified conditions. Smithers Rapra's analytical and chemical laboratories undertake a variety of tasks including material identification and characterization using a range of advanced chromatographic, spectroscopic and thermal techniques.
Smithers Rapra laboratories are ISO 17025 certified. Learn more about our Accreditation and Quality Systems.
Learn more about all our Material Science and Product Testing Services.
Technical Expertise and Consulting Services 
Smithers Rapra's  plastics and rubber technical services can prevent, identify or solve problems and improve or ensure continuing quality. Supported by comprehensive testing, analysis and information facilities, our engineers and scientists can tackle most polymer related projects.
Learn more about our Expert Support Services.
Conferences, Training, Publications and Market Reports 
Smithers Rapra serves the global academic and industrial market with polymer, chemical, pharmaceutical, ecotoxicology and life-science related knowledge and information products and events. These include a wide range of technology and market-based journals  and books,  market reports, national and international  conferences, polymer technology training courses and electronic web and database products.
Learn more about our Information Products & Services.
The Future of Global Bioplastics to 2021