Wintec Makes Debut at K 2016 With t-win Series Injection Machine
" Wintec Makes Debut at K 2016 With t-win Series Injection Machine "
Wintec, a China-based subsidiary of the Engel Group established in 2014, will be making its debut at K 2016 to present injection molding machines for standard applications.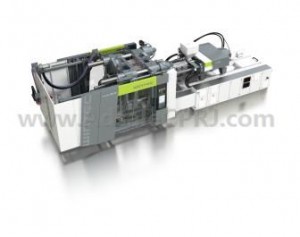 The Wintec machines are available in selected growth markets, particularly in Asia. At the show, a t-win 6500-3300 injection molding machine with clamping force of 6,500kN will demonstrate the performance of the series. Fiber reinforced polypropylene (PP) engine covers with a shot weight of 800g will be produced in a single-cavity mold supplied by a customer. An Engel viper 20 robot will remove the components throughout the eight days of the trade event.
The C2 control unit for WINTEC injection molding machines is characterized by intuitive operation, which reduces the risk of operator error. A quick adjustment page groups the most important setting parameters in a compact way. To ensure an ergonomic workflow, the 15″ touchscreen can be swiveled out forward and is height adjustable. In terms of processing power, the C2 control unit outperforms control units of other machine producers in this area by 33%.
The t-win machines are fitted with a servowin servo hydraulic as standard. This cuts energy consumption by more than 60% compared to standard hydraulic injection molding machines. Other features include operating point optimization and the dual-platen design of the clamping unit, with a reduced moving platen weight and frictionless movements due to zero contact between tie-bars and platen. The linear guidance of the moving mold mounting platen reduces friction and keeps the mold area free of lubricating oil.
The dual-platen clamping unit was developed in Europe. Parallel auxiliary movements, such as core pull, ejector or nozzle movements, are also optionally supported.
The t-win injection molding machines are available in six sizes with clamping forces of between 4,500-17,500kN
Source : China Plastic & Rubber Journal


Wintec Makes Debut at K 2016 With t-win Series Injection Machine