This is the part two of the very fantastic article published at the K Portal (see the Part One)
Indonesia is, likewise, predicted to lead in the flexible packaging market in the region, with food packaging accounting for 70% of plastic consumption, according to Transparency Market Research. Food and beverage sales are among key drivers to Indonesia's strong retail sales growth averaging 3.7% year-on-year based on the December 2018 data of Bank Indonesia. This backs the growth of the Indonesian plastics market, forecast to witness a CAGR of 6.23% in a Mordor Intelligence report spanning 2018-2023.
The emerging trend of busy, fast-paced lifestyles in Indonesia's flourishing urbanisation is driving the demand for smaller, convenient, on-the-go packs, and other packaging types, according to Global Data, which also alludes to rising environment awareness among consumers as a key factor in thriving demand for eco-friendly packaging formats. Flexible packaging holds a broad usage in Indonesia's food industry, owing to its low cost, flexibility to suit multiple shapes and sizes, convenience, and low-carbon foot print. Flexible packaging occupied a market share of 42% in 2016, accounting for 42 billion units in 2016, and is forecast to reach 52 billion units in 2021, at a CAGR of 4.3% during 2016-2021. Nevertheless, rigid packaging snapped up a sizeable market share in Indonesia in 2016, accounting for nearly 25% of the market, and is expected to grow at a CAGR of 7.7% by 2021.
With over 1,500 plastic production companies, Malaysia's plastics market is driven by packaging. Citing data from Statista, Malaysia's food and beverage segment is predicted to earn US$268 million in 2019; and is expected to grow annually at a CAGR of 18% to US$520 million by 2023. In the same trajectory, the pharmaceutical industry is propelling the growth of packaging.
Looming waste problem – going full circle for sustainability
The booming plastics and packaging sectors in Southeast Asia have resulted in a growing waste problem. According to the Ocean Conservancy environmental advocacy group, and based on the findings of the Science journal, more than half of plastics that end up in the oceans come from five countries – China, Indonesia, the Philippines, Thailand, and Vietnam.
Meanwhile, with China's ban on the import of most global recyclable plastics last year, to develop its own domestic recycling capacity, Southeast Asia has become a dumping ground for plastic waste from other countries. And while Thailand, Vietnam and Malaysia have started to enforce import bans on plastic waste, further legislation is required to stem the tide, since illegal plastics recycling factories rise up even with the enforcement.
As the second largest contributor to the plastic waste crisis in the oceans, trailing only behind China, Indonesia has a monumental task to tackle. The 250 million-populated country used 9.8 billion plastic bags in 2016 alone, according to the Ministry of Environment and Forestry. Against a failed plastic bag tax on single-use bags, which would have had an "impact on small and medium enterprises", according to Indonesian Olefin, Aromatic and Plastic Industry Association (Inaplas), the country has now pledged US$1 billion, including a US$100 million loan from the World Bank. It expects to reduce the amount of plastic it leaks into the oceans by 70% by 2025, according to the Coordinating Ministry for Maritime Affairs, through product packaging redesign, use of recyclable materials, and adequate waste management. Of the latter, the country has a "sizeable" recycling industry, with about 1.1 million tonnes/year of plastic waste recycled, yet the recycling rate remains low at 20%, says the newly formed Indonesia Plastics Recyclers (IPR).
With Thailand producing around 3 million tonnes/year of plastic waste, the country has established a 20-year strategy, which includes banning the use of thin single-use plastic bags by 2022, followed by single-use plastic cups and straws in 2025, according to plans drafted by the Pollution Control Department.
Neighbouring country Malaysia has charted a zero-waste plan that aims to abolish single-use plastics by 2030. With incineration high on its agenda, Singapore has held off on introducing policies that either ban or tax single-use plastic, to the chagrin of environmentalists since even Cambodia has introduced a levy on plastic bags in shopping centres and supermarkets. In the Philippines, a ban on single-use plastic also came into effect in government offices, with plastic utensils, bags and straws banned. Local governments have also enforced zero-plastic policies in their cities.
Conclusions and outlook for the Southeast Asian plastics industry
As Southeast Asia moves on a trajectory path, in its plastics sector growth, sustainability in the industry cannot be achieved without altering the current systems of plastics management and consumption. Already, the five Asian countries of Indonesia, the Philippines, Vietnam, Thailand and Malaysia collectively produce 8.9 million tonnes/year of mismanaged plastic waste. Addressing the environmental impact of handling waste build-up through plastic bag bans, and similar tax-based actions, which are predominantly the first line of defence for many countries to manage waste, may no longer be as efficient as anticipated. Today, a more expansive approach is sought to incorporate design and enable technologies to maximise the value of materials. Bringing into the fold is the circular economy model that aims to curb wastage through reuse of materials as well as recyclability of materials in major sectors (automotive, construction, packaging and others).
Meanwhile, targets have been set in the newly formed sustainable framework led by Malaysia-based NGO, Circular Economy Asia (CEA), to consolidate efforts for Asia to tackle its waste leading to a circular economy. CEA's model includes providing a regular, convenient and efficient collection service, support of informal recycling collectors and utilising the tiers they operate within because it is a system that already works well; as well as licensing informal recycling collectors for technology-connected geographical areas, providing the information and data for a range of key solutions. CEA is also lauding the Asian Plastics & Packaging Agreement (APPA), a programme that seeks to establish a common recycling labelling system, a certifiable supply chain and advocates each country in Asia to establish a sustainable, circular plastics and packaging industry.
Finally, CEA says that if policy makers embrace the circular economy now, it is expected to come full circle for Asia in 2050, through the elimination of landfilling with the diversion of recyclable resources for reprocessing and with the production of 100% of recyclable plastics.
At K 2019, both raw material producers and mechanical engineers want to make their experience and knowledge of recycling, sustainable development and circular economy with plastics available internationally. Against this background in particular, the "Circular Economy" will be at the centre of K 2019, which as the leading global trade fair for the sector offers optimum conditions for deepening discussions on this important topic with experts from many countries around the world and for intensifying cooperation.
The full article is readable from the source at: "
k-online.com
"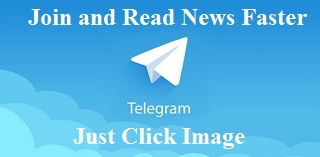 ************************
Why Should Be "A Paid-Subscriber" and "Advertiser"
Keeping an independent media in countries that impose limitations on self supporting media, will help to support the humankind's freedom. If you believe it, please act to be a PRO-MEMBER by clicking "HERE", or:

Please send your PR's directly to the email address of the Chief-Editor in order to be published at once in the world via " https://pimi.ir " The address is: aasaatnia@live.com.