Chimiaran Co. Nominated and Introduced Knowledge-Intensive: Presided by Eng. Mohammad Taghi Ghiassi, a renowned veteran in Iranian plastic industry, Chimiaran Company has been confirmed and introduced, as a manufacturing knowledge-intensive enterprise, by the Vice-president in Scientific and Technological Issues, Iranian Presidential Department.
Upon extensive surveys conducted by the task force for evaluation and verification of qualification of knowledge-intensive enterprises and institutions, supervision on implementation of the said surveys and confirmation by the Vice-president in Scientific and Technological Issues, Iranian Presidential Department, Chimiaran Group was recognized and nominated as exemplary "manufacturing knowledge-intensive enterprise", owing its broad range of products, state-of-the-art knowhow and technology, versatility and command of the fields of technology applied to the production of specialty, internationally acclaimed products as well as range of stabilizers developed and launched on the market.
It is worth mentioning that Kimiaran Company was founded in 1994 in a bid to server the ties of dependency on foreign PVC stabilizers.
About Chimiaran Co.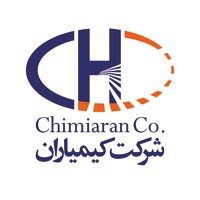 Chimiaran Co., established in 1994 and being one of the leading manufacturer Of PVC Stabilizers and PE waxes in Iran. We are mainly providing to the needs for many PVC industries such as Pipes, Fittings, Sheets, Film & Shoes, Hose masterbatch, Granule, Cable & wire, Profile and Artificial leather etc. Our advanced technology with professional staffs for customer service to fulfill the future needs of Polymer industries is highly maintained with the substantial increase at int' l levels. We have regularly exports to various destinations in Africa, Far East, and  the Middle East countries.
Chimiaran co. has gained knowledge and awareness of the problems which producers face due to the presence in the industry. This company with the aim of increasing knowledge has established Chimiaran Polymer Institute by obtaining training certifications from the Standard Administration of Iran in 2010.
Mission:
• Increasing applied knowledge in factories and production workshops.
• Training professionals.
• Training new staff of production units.
• Advise clients on the feasibility of the design, equipment selection, purchase, installation, modification, formulation and process improvement.
• Training Chimiaran staff.
Vision:
• Training classes – Scientific Applied classes for clients.
• Training courses in manufacturing plants.
• Conferences and seminars to raise knowledge of producers.
Chimiaran Polymer Institute due to feasibility of U-PVC pipes,
fittings and profiles and also having an equipped laboratory which is
approved by Iranian Standard Administration in testing raw
materials, is also able to hold workshops. Titles of training courses
in Science – Applied Institute is in the following table: