Reed Exhibitions is expecting more than 300 exhibitors, and regarding visitors, a spokesperson told PIE, We are targeting the number from last year. The event had 8,148 visitors in 2018 see(K Portal Source).
This year, a Lightweight Technologies Forum will act as a platform for multi-material lightweight construction, with a focus on digitalisation of the process chain. Keynote speakers include Airbus innovation manager Peter Pirklbauer, lightweight construction expert Jörg Wellnitz (Technische Hochschule Ingolstadt), Dutch racing driver Jeroen Bleekemolen and aviation and aerospace specialist Claus Bayreuther (Automotive Management Consulting). In partnership with Luxembourg-based aerospace supplier Gradel, AMC is currently conducting a market study to examine the technological trends for lightweight construction, and the results will be presented at the forum on 10 September.
The trade fair will be held in parallel with the fifth International Composites Conference, which will bring together processors and users of fibre-reinforced plastics from across Europe. The conference's partner country this year is the UK. With Brexit looming, the International Composites Conference aims to foster exchange between European countries. Reed notes that the UK is among the biggest producers of composite components in Europe.
Foam Expo Europe will also be running concurrently with Composites Europe. The expo covers raw materials to machinery and will present moulded, rigid and soft foam solutions.
SOURCE: k-online.com
Reed Exhibitions – History:
The Reed company was founded in 1894 when Albert E. Reed opened his newspaper printing press in Tovil Mill in Kent (UK). In 1903 the company became a public limited company. The name of the parent company was changed in 1970 to Reed International Ltd. and again in 1982 to Reed International plc.
The Elsevier company dates back to 1880 when Jacobus George Robbers set up a publishing house in Rotterdam which he named after "Elsevier", a publishing family from the 16th century. Elsevier entered the American market in 1937 in the form of a joint venture; this eventually saw the founding of the company Excerpta Media in 1946.
The group launched in the UK in 1962 under the name Elsevier Publishing Company, and the name was instantly adopted in the USA, too.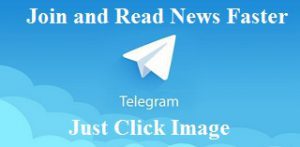 ************************
Why Should Be "A Paid-Subscriber" and "Advertiser"
Keeping an independent media in countries that impose limitations on self supporting media, will help to support the humankind's freedom. If you believe it, please act to be a PRO-MEMBER by clicking "HERE", or:

Please send your PR's directly to the email address of the Chief-Editor in order to be published at once in the world via " https://pimi.ir " The address is: aasaatnia@live.com.
Hits: 0