The following event text is re-published from the newsletter no. 35 of AMAPLAST, the Italian moulds and processing machinery manufacturers. This newsletter is a favorite cyber magazine for the Editorial Team of PIMI.
********************
Cibus Tec brings together the latest developments in food packaging; #NextGen gathers the trends in an experiential tour.
Cibus Tec, the reference Italian exhibition in the food technology, packaging and bottling panorama, to be held in Parma from 24 to 27 October 2023, will offer visitors and exhibitors the space for a wide-ranging reflection on the world of food, a sector at the centre of a profound rethink, marked by the debate on materials and objects intended to come into contact with food.
More than 1,000 international exhibitors, representing the 30 most important centres of innovation in food technology, will be on hand to discuss the subject with the 40,000 visitors expected from 120 different countries.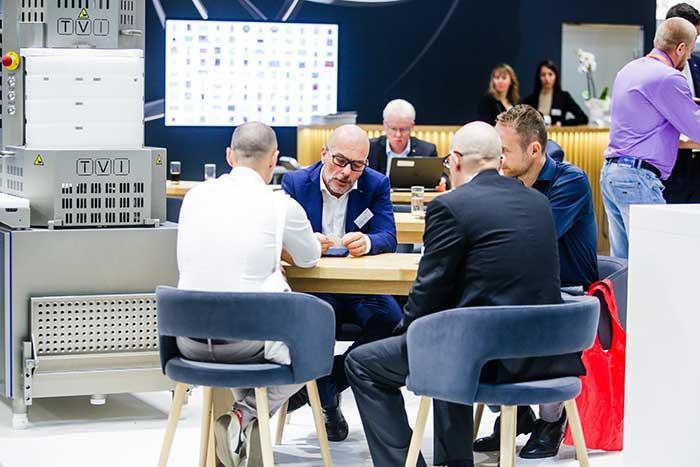 A dedicated themed route
Among the novelties of the 2023 edition is "NextGen. The future perspectives of food pack", a container of events and experiences that will enrich the visit to Cibus Tec, creating a path dedicated to emerging trends and future innovations in the world of food packaging. Hundreds of exhibitors are ready to present innovative solutions in automation, vision and robotics, with some very interesting proposals. This is the case of the three production lines set up at the exhibition, which will take visitors inside the packaging processes of the dairy and bakery sectors.
Side events
The Next Gen program will be rounded off by an extensive program of workshops covering the hottest topics in the sector, as well as a series of seminars proposed by the Order of Food Technologists, dedicated to the environmental, social and legal implications of food packaging. On the afternoon of 25 October, a conference organized by Food&Tec in collaboration with "in_formare" will focus on the "packaging paradox".
The discussion will focus on the role of materials in food safety, which is often underestimated by those who focus more on the environmental impact of packaging. On 26 October, the discussion will continue with a workshop dedicated to the accessibility of packaging and the search for intelligent designs for user-friendly packaging, organized by the NVC Netherlands Packaging Centre, with the interdisciplinary contribution of NABA lecturer Silvia d'Alesio.