Masterbatches provide flame retardancy and IR filtering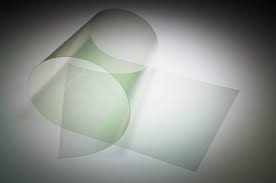 Masterbatches provide flame retardancy and IR filtering
TOSAF: Masterbatches provide flame retardancy and IR filtering in PC sheets
The compound, additive and masterbatch manufacturer Tosaf (Afula; www.tosaf.com) has added two masterbatches to its portfolio that have been developed to modify PC for applications including multi-wall and solid sheets for construction and other applications. "FR7607PC" increases flame retardancy even at low sheet gauges, while "IR5980PC" provides an increased IR selective effect and acts as an effective heat reduction masterbatch.
Let down ratios (LDR) of 5% to 7% of FR7607PC achieve a UL94 V-0 classification at 1.6 mm, whereas the company's established multi-purpose grade meets the same specifications at 2 mm and above. For applications in the construction industry, this means that fire retardancy standards can be met with thinner and lighter PC sheets. The masterbatch can also be applied in injection moulded parts for electric and electronic applications.
IR5980PC is an effective cooling masterbatch, which has also been developed mainly for PC applications including lightweight construction sheets. At an LDR of 1% to 6%, it filters out a significant proportion of near IR radiation in the 700 nm to 1500 nm range and helps prevent interior spaces from heating up excessively. PC sheets containing the masterbatch maintain their high transparency to visible light with a light greenish undertone, the company said.