In its effort to reduce plastics and packaging waste,

McDonalds Deutschland

 is planning broader measures than legally required by the European single-use plastics directive see (

K Portal Source

). This includes the McFlurry ice cream being served without plastic covers and plastic spoons Germany-wide as of 2020.
The fast food chain will instead offer what it calls more sustainable packaging.
The company will also in future offer alternatives for its milkshakes and McSundae ice creams. Milkshakes will be served in paper cups, while the future packaging for the latter has not yet been decided on.
The company also plans to do away with plastic clips for balloons as of 2019 and is continuously experimenting with reusable options for on-the-go beverages, such as implementing its Recup deposit system for hot drinks. McDonalds Deutschland expects to save around 1,000 t/y of plastics in dessert packaging alone in Germany once the intended changes have been made.
SOURCE: k-online.com
McDonalds History:
On 1940 Richard and Maurice McDonald open their first restaurant in San Bernardino, California.
On 20 December 1948, Richard and Maurice McDonald reopen their self-service fast-food restaurant after complete redesign.
On 1954 McDonald's is founded in the USA.
On 1955 Ray Kroc takes over the restaurant concept of the McDonald brothers and opens his first McDonald's restaurant in Des Plaines, Illinois.
On 1966 Ronald McDonald made his first appearance as a corporate figure on US television.
On 1967 In Canada and Puerto Rico, the first McDonald's restaurants outside the US are opened.
On 1968 The franchisee Jim Delligatti invents the Big Mac® – the most famous burger in the world.
On 1971 The first McDonald's restaurant in Europe opens in Amsterdam. On 4 December, the first McDonald's restaurant in Germany opens in Munich.
On 1975 The first McDrive opens in Sierra Vista, Arizona.
On 1982 The beef for the German McDonald's Hamburger receives the CMA quality mark.
On 1989 McDonald's in Germany generates more than a billion marks in sales for the first time.
On 1993 The first McCafé opened in Australia.
On 1994 Since April, you can also have breakfast in the German McDonald's restaurants.
On 1999 The 1,000th restaurant opening in Germany will take place in Berlin in October. In the US, McDonald's opens the 25,000th restaurant in the world.
On 2015 Frankfurt's first "restaurant of the future" opens in Germany, with a new order and kitchen system, digital menu boards and table service all part of McDonald's Germany's new restaurant concept.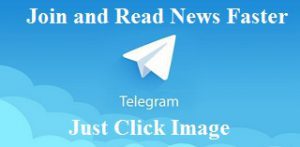 ************************
Why Should Be "A Paid-Subscriber" and "Advertiser"
Keeping an independent media in countries that impose limitations on self supporting media, will help to support the humankind's freedom. If you believe it, please act to be a PRO-MEMBER by clicking "HERE", or:

Please send your PR's directly to the email address of the Chief-Editor in order to be published at once in the world via " https://pimi.ir " The address is: aasaatnia@live.com.
Hits: 0