The 15th Nonwovens Technology Innovative Application Summit, will kickoff on August 21st and 22nd 2019, with sessions of "Personal Care and Hygiene""Filtering and Separation", topics on "fiber green", "technology combination", "sustainable production" and "product/service upgrading", will be carried out. This event is carried out by the Riniger Events.
Despite the issues of 2018 like rising in price of raw materials, and bilateral friction between China and the US, the Nonwoven industry is still positively growing, both in innovation and profitability. Compare to the same period last year from January till July, the productivity – of ABOVE SCALE nonwoven producers – increased by 9.17%, and the income / profit increased by 9.58% / 2.34%, The exports volume increased by 14.79%.The scientific achievements and technological breakthroughs in all fields of the industry are gradually transforming into commercial practice. Indicates that China nonwoven industry is now playing in international ground, and experiencing a critical term of structural upgrading.
Speakers:
Mcintyre Karen (Inviting)
Rain Tian (Inviting)
Liwei Jin (Inviting)
Tba Tba (Inviting)
Yiqiang Su (Inviting)
Yong Jiao
Xin Ning
Xiangyu Jin (Inviting)
Jonas Qin (Inviting)
Organizer: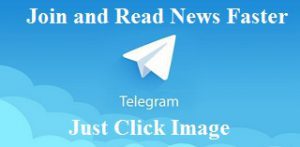 ************************
Why Should Be "A Paid-Subscriber" and "Advertiser"
Keeping an independent media in countries that impose limitations on self supporting media, will help to support the humankind's freedom. If you believe it, please act to be a PRO-MEMBER by clicking "HERE", or:

Please send your PR's directly to the email address of the Chief-Editor in order to be published at once in the world via " https://pimi.ir " The address is: aasaatnia@live.com.
Hits: 0