Polymer dispersions and synthetic latex specialist

Synthomer

 has entered into a definitive agreement to acquire speciality chemicals and additives manufacturer

Omnova

Solutions
 

with an enterprise value of GBP 654m (EUR 730m). The UK company plans to purchase in an all-cash transaction all outstanding common shares of Omnova for USD 10.15 (around EUR 9.05) per share.

Following regulatory approval and closing conditions, the acquisition is expected to complete in late 2019 or early 2020.

Synthomer CEO Calum MacLean said the buy is to strengthen business in North America, where Omnova has multiple plants. Its portfolio is also growing, with the addition of the oil and gas industry and cement production. The CEO also sees synergies of approximately USD 30m per year from 2022.

Omnova employs around 1,900 people at 13 locations in Europe, Asia and the US and generated revenue of USD 760m in fiscal 2018/19 (ending 31 May). Its product line includes plastic films and speciality chemicals for various sectors such as the automotive, construction, oil and gas industries.

Synthomer employs approximately 2,900 people at 25 sites and generated sales of USD 2.1 bn in fiscal 2018. The company specialises in manufacturing synthetic latex, but also speciality chemicals for the construction and textile industries and foams.

In 2018, Synthomer was part of EU investigations into suspected antitrust violations involving styrene purchasers see (K Portal Source). The UK company was one of the few that admitted that the unannounced EU inspections took place at its offices. Nothing further is known about the outcome of the process or whether a penalty was imposed.

SOURCE: k-online.com

About Synthomer:

Synthomer is one of the world's leading suppliers of Acrylic and Vinyl emulsions polymers, speciality polymers and Styrene-Butadiene and Acrylonitrile-Butadiene latex. We are the market leaders in many market segments including coatings, construction, technical textiles, paper and synthetic latex gloves.

Within this broad range of applications our aqueous polymers are used to deliver one or both of the following two main functions: they can be used as an impervious barrier, such as the manufacture of thin latex gloves. Or they bind materials and substances together. For example sticking glass strands together which are used in modern housing insulation materials or to provide the right properties to pressure sensitive adhesives that are used to make foil sleeves for tablets and smart phones and a wide range of adhesive tapes. For some products, like in specialist paints, our aqueous polymers ensure both of these functions are achieved, as they provide a barrier, bind the paint components, and stick the paint to the wall.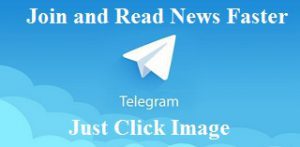 ************************
Why Should Be "A Paid-Subscriber" and "Advertiser"
Keeping an independent media in countries that impose limitations on self supporting media, will help to support the humankind's freedom. If you believe it, please act to be a PRO-MEMBER by clicking "HERE", or:

Please send your PR's directly to the email address of the Chief-Editor in order to be published at once in the world via " https://pimi.ir " The address is: aasaatnia@live.com.
Hits: 0