We Are Optimistic Top MD Manager says
Months after extensive disputes between large groups of the Iranian Plastics Sector and the National Petrochemical Company (NPC) about the organizing date of IranPlast 2016 (IP 2016), many questions have raised. Iranian Associations (mainly Machine Manufacturers under the umbrella of PMMA) which banned the next IranPlast exhibition (April 13-17th, 2016) by signing a binding undertaking are now questioned by their members: "Who would be the winner or the loser, those who will exhibit or we that have been prohibited from participation?"
Although no one has the answer till April 13th, but the sector's media (including PIM and PIMI) are still facing with so many questions and advising requests!
To respect the readers and viewers of the PIM's Magazine/website and this PIMI Portal, the CEO of these oldest Iranian media for the polymer sector, collected all questions and extracted 5 main questions out of it and with a mind to the peaceful final outcome of the Exhibition, sent the questions to the well- known Press Officer of "Messe Düsseldorf" [Mrs. Eva Rugenstein].  Mr. Saatnia firmly believes that no one will come up with anything good should the conflict continue.  "We did our utmost to change the date but to no avail.  Now we have to think to secure the best of our national interests. We have to be cooperative even if we don't like it, lest we could undermine the spirit of cooperation", he says.
The questions, then, answered by "Mr. Erhard Wienkamp" (Division Director, Messe Düsseldorf) and sent back to Mr. Saatnia few days ago. To keep our media's impartial role we will publish the same draft that have received from PIM's CEO without any objection.
Mr. Saatnia and Mr. Wienkamp know each other for a long time, and have friendly relations. The introductory photo of this page shows their discussions at the last IranPlast (Nov. 2014).
The Title of this news has been chosen by the Editorial Team of PIMI Portal.
*************************************************
We Are Optimistic
Questions by Mr. A.A. Saatnia, PIM, PIME and PIMI
Answers by Mr. Erhard Wienkamp, Division Director, Messe Düsseldorf
 1- Will there really be so many foreign visitors and buyers due to partnership of Messe Dusseldorf? = MD
In the partnership among Iranian National Petrochemical Company NPC and Messe Düsseldorf for IRANPLAST, the role of Messe Düsseldorf is organising and implementing international exhibitor participations
. Thanks to the good connections of Messe Düsseldorf in the plastics industry worldwide, we have succeeded in addressing European, American and Asian companies and convincing them of the opportunities that a participation as exhibitor in IRANPLAST offers.
2- Are there any foreign delegates or individuals to visit IP2016, except fake* typical Businessmen alike Iranians who wear the same cloths and pretend that they are from foreign countries for just 20-25 Euros per day?
We cannot comment on visitor numbers and profiles because, as mentioned, Messe Düsseldorf is responsible for organising international exhibitors' attendance.
3 – Will MD organize a pre Iranplast gathering, conferences or global promotion campaign?
The organizer of Iranplast, National Petrochemical Company NPC, is in charge of the overall conference program as well as of the marketing activities.
4- (This question has been asked by so many people) Will Iranplast be like ArabPlast and Interplastica of Moscow from this period because of the partnership with MD?
Messe Düsseldorf is , together with NPC, determined to enhance the status of IRANPLAST as an outstanding rendezvous for the plastics and rubber sector in the region. We are convinced that we can support the successful activities of NPC in attracting more international exhibitors.
5- And, How many international journalists will attend and cover this year's exhibition?
We're optimistic that in the long run the international awareness level of IRANPLAST will grow. That was proofed already by a positive coverage of the partnership among NPC and Messe Düsseldorf.
Note: To respect other nationalities in the region, this question has been modified by "PIMI Editorial Team" because of publicizing these questions and answers
***************************************************
About: IranPlast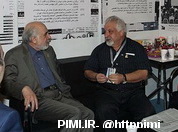 National Petrochemical Company (NPC) the licensee and the organizer of IRANPLAST exhibition, fully supports this event aiming to encourage and assist all non-Iranian companies which already have or wish to make a bilateral partnership with their Iranian counterparts. No wonder, if a non-Iranian exhibitor finds an opportunity to make a partnership with another exhibitor or visitor from another country at the heart of Tehran, Iran.
IRANPLAST is one of the largest and most important exhibitions in Iran, in the fields of Raw Materials, Machinery & Moulds, Auxiliaries and Services for Plastics & Rubber industries, as well as, one of the most magnificent ones in the Middle East region and Asia.
Historically,IRANPLAST has had a growing trend from the very first edition in 2002. Since then, more than 3000 companies from Iran and other countries have participated at such a great exhibition event.
The first 5 editions of IRANPLAST were organized annually but from the 6th session, it became a Biennial exhibition, in order to enhance its quality, structure and organization.
IranPlast 2016 is held under the condition that while in the 9th IranPlast more than 750 Iranian and Non-Iranian companies had participated in this exhibition and more than 68,000 trade and public visitors had visited this show.
It is estimated that more than 800 local and international companies will participate in IranPlast 2016; 10th IranPlast, 13-17 April 2016.
(Photo by Shervin Mottaghian Tehrani, PIM: Former NPC Director, Mr. Abbas Sharee-Moqadam and PIMI Director at IP 2014 discussing about the exhibition's different issues)
********************************************************
About: Messe-Duesseldorf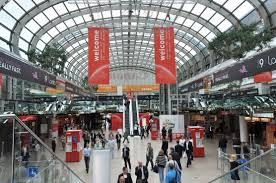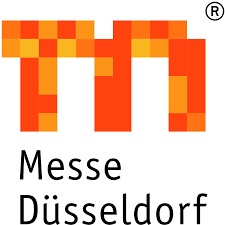 Messe Düsseldorf has been operating for over half a century. What started in makeshift wooden premises in Düsseldorf city centre is now an internationally active company that is represented in all growth regions of the world.
Düsseldorf was established as a fair venue on 7 January 1947 with the formation of Nordwestdeutsche Ausstellungsgesellschaft mbH (NOWEA). In keeping with Düsseldorf's exhibition history and tradition of world exhibitions, efforts initially centred around the organisation and implementation of a "Commercial Trade and Export Fair", although NOWEA quickly established itself as the city's permanent exhibition corporation. From the end of the 40's numerous fairs and exhibitions in Düsseldorf accompanied the economic recovery of the young Federal Republic in the post-war era.
The Messe Düsseldorf GmbH group, with fourteen subsidiaries and holdings and forty fair events in Düsseldorf alone, is now one of the largest fair organisers worldwide.
Read More from the "SOURCE"
Hits: 0