Shortlist Announced for EPRO Awards at Identiplast 2017
The European Association of Plastics Recycling and Recovery Organisations, (EPRO) has shortlisted nominees for their Best Recycled Plastic Product Award.
Delegates to Identiplast 2017 will view products and vote for a winner on the first day of the conference, in Vienna on February 22nd 2017.
The EPRO Awards will be presented at the conference dinner, with two categories recognising innovation in recycling Production and Design.
The shortlist for the EPRO Product Award: Counterplas (UK), with the Loft stilt made from 100 per cent recycled car parts; Incoplas (Belgium), with the EUR range of bottles made from HDPE circular compound; Papier-Mettler (Germany), with recycled bags for life; RoofEco Systems (Spain), with a modular roof tile system, and SP-Berner (Spain), with the Venus outdoor furniture range.
The shortlist for the EPRO Design Award: Mi-bin (Ireland), with the Mi-bin multifunctional intelligent bin, and SP-Berner (Spain), with the Miami self-assembly outdoor furniture.
Peter Sundt, EPRO Secretary-General, said: "The EPRO award for best recycled plastic product is meant as an inspiration not only for the participants of this competition, but for everyone in society doing their little extra effort to bring us closer to a circular economy. We will then all be winners."
Source : eppm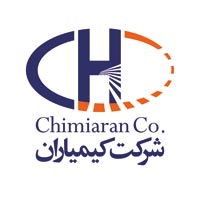 About IdentiPlast :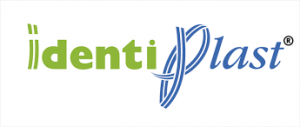 IdentiPlast – the International Conference on Collection, Sorting and Recycling of Plastics – provides the world's most comprehensive platform on the exchange of know-how between the plastics industry, regulators, academia and waste management practitioners from around the globe. This year's conference focuses on the particular challenges presented by the Circular Economy to "new" European member states and other countries in the process of modernising their waste management infrastructure. Through sharing of best practices the intent is to accelerate the drive to efficient waste management and a more Circular Economy.
The venue is set for Vienna which is ideally placed in bringing together EU officials and regional players in the fields of collection, sorting, recycling and recovery of plastics from Europe and the rest of the world.
Since the organisation of the first IdentiPlast conference in 1997 (Brussels), PlasticsEurope has been a leader in creating an environment for sharing of best practices and knowledge in the management of plastics through its life cycle at capital city venues around Europe: London, Paris, Brussels, Madrid, Warsaw or Rome and for 2017 in Vienna.
More than 250 participants are expected to attend IdentiPlast in the Austrian capital at a leading venue set in the heart of Vienna's Museum Quarter (MQ), the "winter riding hall" of the former imperial stables. This venue has excellent conference and exhibition facilities and is just a 16-minute rail journey from the airport.
Shortlist Announced for EPRO Awards at Identiplast 2017