ASSOCIATIONS: SPI Rebranding as PLASTICS / New logo represents the industry's six facets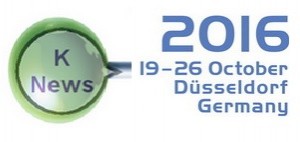 Effective immediately, the American plastics industry association Society of the Plastics Industry(SPI, Washington DC; www.plasticsindustry.org) has changed its name to Plastics Industry Association (or PLASTICS) and has also given its web appearance a facelift. €œTo continue to drive the industry forward for decades to come, our board of directors made a decision to evolve our purpose-driven organsation,€ said William R. Carteaux, PLASTICS' president and CEO. The new name and logo, he said, "define who we are: a forward-thinking association that believes in making a positive impact."
Explaining the rationale, Carteaux, who held the same position when the trade group that organises the US "National Plastics Exhibition" (NPE; www.npe.org) was known as SPI, said: "In the changing world of plastics, we have to stay relevant. We're not a society. We're not an acronym. We are an association that helps to create possibilities and shape the future of the industry." He added that rebranding from SPI to PLASTICS is also a move towards distinguishing the industry grouping from the Society of Plastics Engineers (SPE, Bethel, Connecticut / USA; www.4spe.org), with which it recently announced a membership cooperation — see Plasteurope.com of 29.11.2016.
A new name requires a new logo, and PLASTICS has that, too€" a red and white hexagon, which it says represents the six facets of the USD 418m plastics industry that employs nearly 1m people: supply chain, including brand owners; equipment manufacturers; material suppliers; mould-makers; processors; and recyclers. Underscoring the focus on growth and sustainability, including promotion of recycling, the newly renamed association also has unveiled its first-ever tagline: Better Industry. Better World.
€œOur member-driven organisation will continue to help the industry grow while promoting new technology through our trade shows and conferences,€ said Jim Murphy, chair of the PLASTICS board of directors, in his main job president and CEO of Davis Standard (Pawcatuck, Connecticut / USA; www.davis-standard.com). "At the same time,€ he said, €we€™re going to work to evolve the way people think about plastics.€